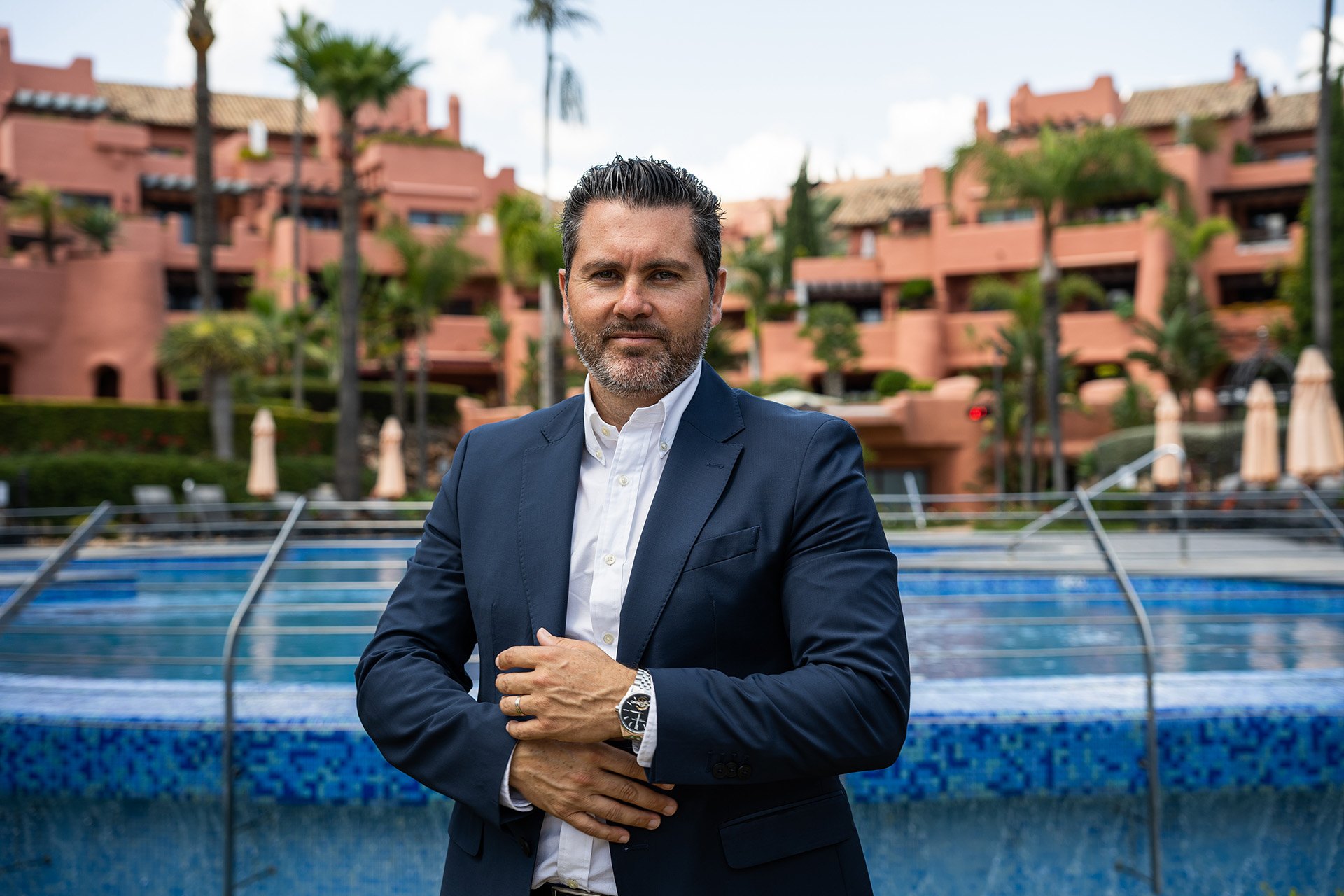 Antonio Moya Marquez is the Managing Director and CEO of Livingstone Estates, a leading real estate agency based in Estepona, Spain. With extensive experience in the industry, Antonio has established himself as a reputable and accomplished professional.
Born and raised in Malaga, Spain, Antonio's passion for real estate emerged at a young age. He embarked on his real estate journey at the age of 19, quickly excelling in his role as a Sales Manager. Antonio's determination and expertise allowed him to surpass senior colleagues within months, demonstrating his natural talent in the field.
Driven by a thirst for knowledge and a desire to explore international housing markets, Antonio travelled extensively, eventually finding himself in Chicago. It was during this time that he realised the incomparable allure of his hometown, La Costa del Sol, and its unique real estate opportunities.
Equipped with invaluable insights gained from the American housing markets, Antonio returned to Spain, further honing his skills by working in various real estate agencies. In pursuit of continuous growth, he attended numerous seminars and earned a Master's Degree in Business Management.
In 2009, Antonio joined Livingstone Estates, recognizing its potential for success. Through his dedication, leadership, and unwavering commitment to excellence, he propelled the company to new heights. Antonio's unwavering passion for the industry, coupled with his astute business acumen, led him to take ownership of Livingstone Estates in 2011.
Antonio is fluent in both Spanish and English, enabling him to effectively communicate with a diverse clientele and provide personalised service tailored to their needs.
Antonio Moya Marquez's deep knowledge of the local market, combined with his international experience, ensures that clients receive unparalleled guidance and support throughout their real estate journey. His customer-centric approach and unwavering commitment to excellence make him a trusted advisor in the industry.
Connect with Antonio Moya Marquez on LinkedIn for the latest updates on the real estate market and to explore exciting opportunities.