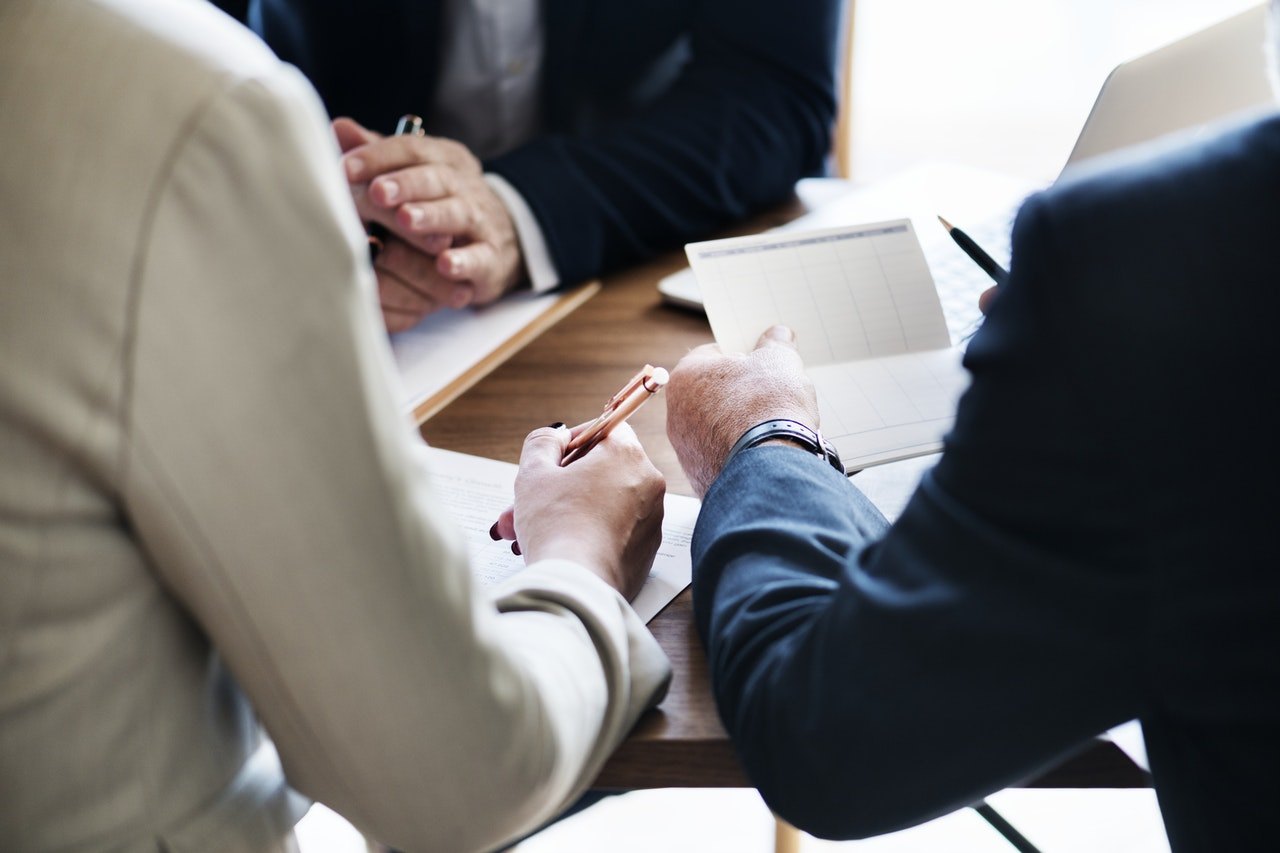 Whether you're a first-time seller or have previously navigated the property market, the idea of selling can initially feel overwhelming, potentially overshadowing what should be an exhilarating experience.
That's why we've crafted this comprehensive guide to walk you through the sales journey, ensuring you're well-informed about the steps ahead and key considerations before listing your home.
Property Selling Process Tips
1. The Power of Partnering with the Right Real Estate Agent in Estepona.
Engaging a real estate agent during your sale journey is invaluable. Their deep knowledge, vast expertise, and extensive connections can significantly elevate the chances of a successful sale.
It's essential to choose an agent you resonate with. Open communication is key, and feeling at ease with your agent ensures a transparent and honest dialogue, which is pivotal for a smooth sale.
Opt for an agent with a solid track record and extensive experience in the industry. It's beneficial if they have a history of selling properties in your specific area, ensuring they understand the local nuances.
Their adeptness in the real estate realm should enable them to provide a realistic assessment of your property, considering factors like its size, location, views, construction quality, and more.
Clarify your sale expectations upfront to avoid any potential misunderstandings. This includes details like whether the property will be sold unfurnished or partially/fully furnished, any inclusions in the sales inventory, or any pending work on the property.
Don't hesitate to probe your agent with questions. They're your ally, ready to address any concerns you might have. Some pertinent questions might be:
What is your sales history in the area?
How would you value my property?
How many properties are you currently handling?
What is your success rate?
How do you manage property viewings?
Once you've set clear expectations and sought answers to your queries, your agent should be equipped to offer market insights, recent property sales data in the vicinity, and valuable information about the Marbella Property Market, especially concerning your specific area.
During this period, it's wise to consult your agent (or even a lawyer) about all potential costs and taxes associated with the sale.
Many sellers often overlook the expenses they might incur during the sale. Being well-informed beforehand ensures you're prepared and can make the best decisions for your property sale.
2. Mastering the Home-Selling Preparation Process.
The preparation for the property selling phase is crucial in the home-selling journey, setting the tone for how swiftly your property will sell and at what price.
It's vital to approach your property's valuation with a grounded perspective. During negotiations, there will be ample opportunity to discuss the listing price.
Exercise caution when benchmarking your property's price against online listings, as these can sometimes deviate significantly from the final agreed-upon price. Often, the true sale price remains confidential, known only to the parties directly involved.
Attention to detail can make or break a sale. A well-presented home not only boosts its perceived value but also magnetizes potential buyers.
While your agent will provide insights into the current market, doing your homework is equally important. Familiarizing yourself with local real estate listings and the latest market trends will give you a clearer picture of how to position your property competitively.
Home Staging Tips
Post-research, your focus should shift to staging your home for potential viewings. A well-staged home can be the difference between a successful sale and a missed opportunity.
Start by decluttering. A tidy space instantly feels more welcoming. While it's not mandatory, consider storing away personal items like family photos, trinkets, and any decor that might be too specific to your personal taste.
Also, consider removing or replacing any worn-out furniture pieces that might detract from your home's appeal.
Drafting a snagging list is a proactive move. This list helps identify and rectify minor issues, from paint touch-ups to appliance checks.
Addressing these concerns early on can prevent potential hiccups during the sale process. For a pristine presentation, consider a fresh paint job, floor polishing, and hiring professionals for a thorough clean.
Before you open your doors for viewings, compile a detailed property inventory. This step is crucial as discrepancies between the inventory and what's agreed upon can jeopardize a sale. Ensure your inventory is accurate and finalized before showcasing your home.
Leverage your agent's expertise. Their experience with property viewings can offer invaluable advice on staging your home to its best advantage.
3. The Power of Exclusive vs. Standard Listings. Listing Agreement.
The listing agreement is a formal document presented by the agent for your signature. This agreement outlines key details such as the nature of the listing, duration of the sale period, property's listing price, commission structures, and the payment method for the agent upon the property selling completion.
In Estepona, the real estate market operates on an open model. This means a seller can collaborate with multiple agents or agencies. The agent who finalizes the sale earns the commission.
This method is standard in Estepona and suits those comfortable coordinating with multiple agents. Engaging with various agents can lead to diverse marketing strategies for your property, each varying in its reach and quality.
If you choose this route, it's essential to monitor how different agencies showcase your property online. Some might list your property on the same platform, causing repetitive listings. Regularly check platforms like Idealista or Fotocasa to ensure consistent representation.
Another approach is the exclusive listing agreement. Here, an agent or agency is granted exclusive rights to market and sell your property.
This ensures dedicated attention to your property, with the agent working closely with you to tailor the marketing strategy. They'll also coordinate with other agents, overseeing all promotional and viewing activities.
Opting for exclusivity means your property benefits from a unified branding and marketing approach, avoiding the potential confusion of varied representations by different agencies.
This singular, tailored marketing approach can make your property stand out, enhancing its perceived exclusivity and drawing more attention.
It's crucial to understand that neither approach guarantees a faster sale. It's about choosing what aligns best with your comfort and property's needs. Your agent can offer insights on which strategy might be most beneficial for your property selling process specific situation.
4. Maximizing your Property Visibility. Our Marketing Approach.
Effective marketing, combined with our expertise, ensures your property sale. As you may know, it is crucial to implement the right strategies. In the Estepona area, whether it's a conventional or exclusive listing, the agency usually provides the marketing budget.
However, with exclusive listings, agents are often more inclined to allocate a larger budget, enhancing the property's visibility and increasing the chances of a sale.
Our dedicated in-house team is primed to elevate your property's visual appeal. We capture professional-grade photos and videos, showcasing your property at its finest.
At Livingstone Estates, we embrace the digital age in every facet of our business to ensure you get the best real estate experience.
Our robust online presence spans across all major digital platforms, guaranteeing maximum visibility for our properties. Dive into immersive property tours through our YouTube channel, where we showcase detailed video walkthroughs of our exceptional listings.
Our expansive client database is consistently updated with every new property addition via our informative newsletters, ensuring our clientele is always in the know. Furthermore, to give a tangible touchpoint, we host open days, allowing both potential buyers and fellow agencies to intimately acquaint themselves with the properties on offer.
At Livingstone Estates, we merge digital innovation with traditional touchpoints, crafting a comprehensive and efficient real estate journey for all.
5. Expert Tips for Seamless Viewings and Unlocking Property Potential.
Property viewings are a cornerstone of the sales process, offering potential buyers an authentic glimpse of the space. Before initiating any promotional efforts, it's crucial that the property is in top condition, ready for photo and video sessions.
If there's ongoing work, it should be completed and communicated before marketing begins.
Share with your agent the aspects of the property you cherish most. This insight helps them emphasize those unique features during viewings. A preliminary walkthrough ensures the agent is familiar with every detail of your home.
Flexibility in scheduling viewings can be a game-changer. An accommodating schedule can attract more potential buyers, increasing the chances of receiving offers.
It's generally best for homeowners to skip attending viewings. Your emotional connection might inadvertently influence the viewing experience, potentially overwhelming buyers or skewing their perceptions.
Trust your agent's expertise. They're skilled in showcasing properties professionally. They'll keep you updated post-viewing, sharing feedback and initial impressions, ensuring you're always in the loop.
6. Navigating Negotiations with a potential buyer in Estepona.
The negotiation in the property selling process is where your agent's expertise truly shines. As offers from potential buyers start rolling in, a strong rapport with your agent can be invaluable.
They'll not only present these offers but also provide feedback from viewings, drawing comparisons with past successful transactions to guide your decision-making.
A proficient agent won't pressure you into accepting an offer. Instead, they'll lay out your options and offer seasoned advice to ensure you make the best choice.
To prevent any misunderstandings, it's essential to clarify all property details and inventory before finalizing any offer. This allows the buyer to understand the scope and, if desired, contribute more for an upgraded outcome. This approach ensures transparency and satisfaction for both parties.
Contract signing procedures
After evaluating offers with your agent, you'll decide on the best one to accept, finalizing the price. Your agent will then draft a reservation contract encompassing all negotiated terms, marking the onset of the contract signing phase. For a seamless process, we advise engaging a lawyer to review the contracts.
Your agent will coordinate with your legal team to facilitate the signing of the reservation contract between you and the buyer, followed by the payment of the reservation fee. Then, the buyer will sign a private contract and deposit 10% of the agreed purchase price.
In standard scenarios, both the reservation fee and the 10% deposit are non-refundable. The signed contract binds both parties, meaning any attempt to back out from the sale could result in financial repercussions from the buyer's end.
However, the contract is contingent on legal and technical due diligence. If these assessments are delayed or yield unfavorable outcomes, the buyer retains the right to cancel the agreement and receive a full refund without penalties.
7. Finalizing your Estepona property sale.
After the preliminary contracts are in place and all legal conditions satisfied, either your agent or lawyer will guide you through the concluding steps, prepping you for the final document signing.
The title deed's signing at the notary's office is a pivotal moment, necessitating the presence of all stakeholders. This act facilitates the immediate transition of property rights, with the buyer assuming full ownership.
Concurrently, the property's purchase payment is executed as per the agreed terms. Post-sale, your lawyer will confirm the completion of all payments and the official registration of the ownership transfer.
At Livingstone Estates, our commitment is to guide you seamlessly from the initial listing to the final handshake of a closed sale.
Entrust your property to our team of expert sales agents, each dedicated to ensuring a smooth, efficient, and rewarding selling experience. Catering predominantly to a high-end clientele, meeting and exceeding your expectations isn't just a goal; it's our standard.
Whether you're looking for insights, updates, or just a chat about the market, remember that our proficient team is always ready and available to assist. With Livingstone Estates, you're not just listing a property; you're ensuring it's in the best hands in the business.
In this section
Explore more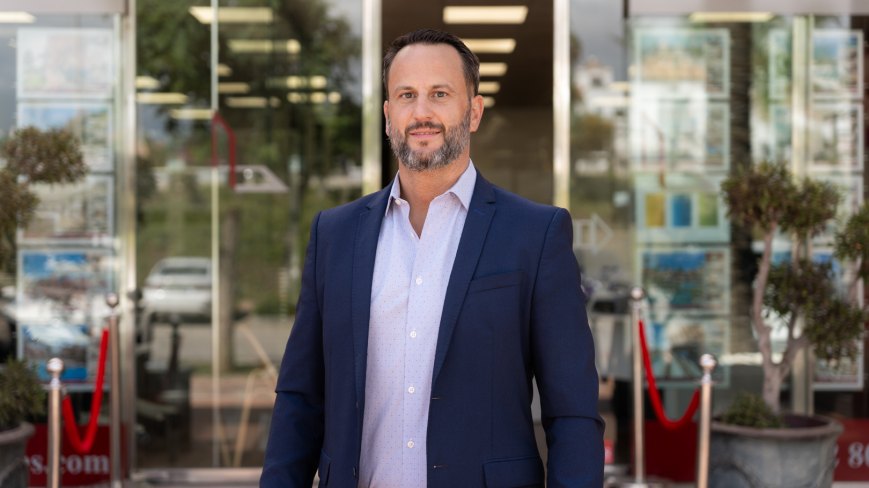 David Gonzalez
Considering Selling your Property?
Your property deserves the best representation. If you're contemplating selling in Estepona or the New Golden Mile, you're in the right place. Simply fill out the form below, and a member of the Livingstone Estates team will reach out to you as soon as possible.
Let's make your property journey seamless together.