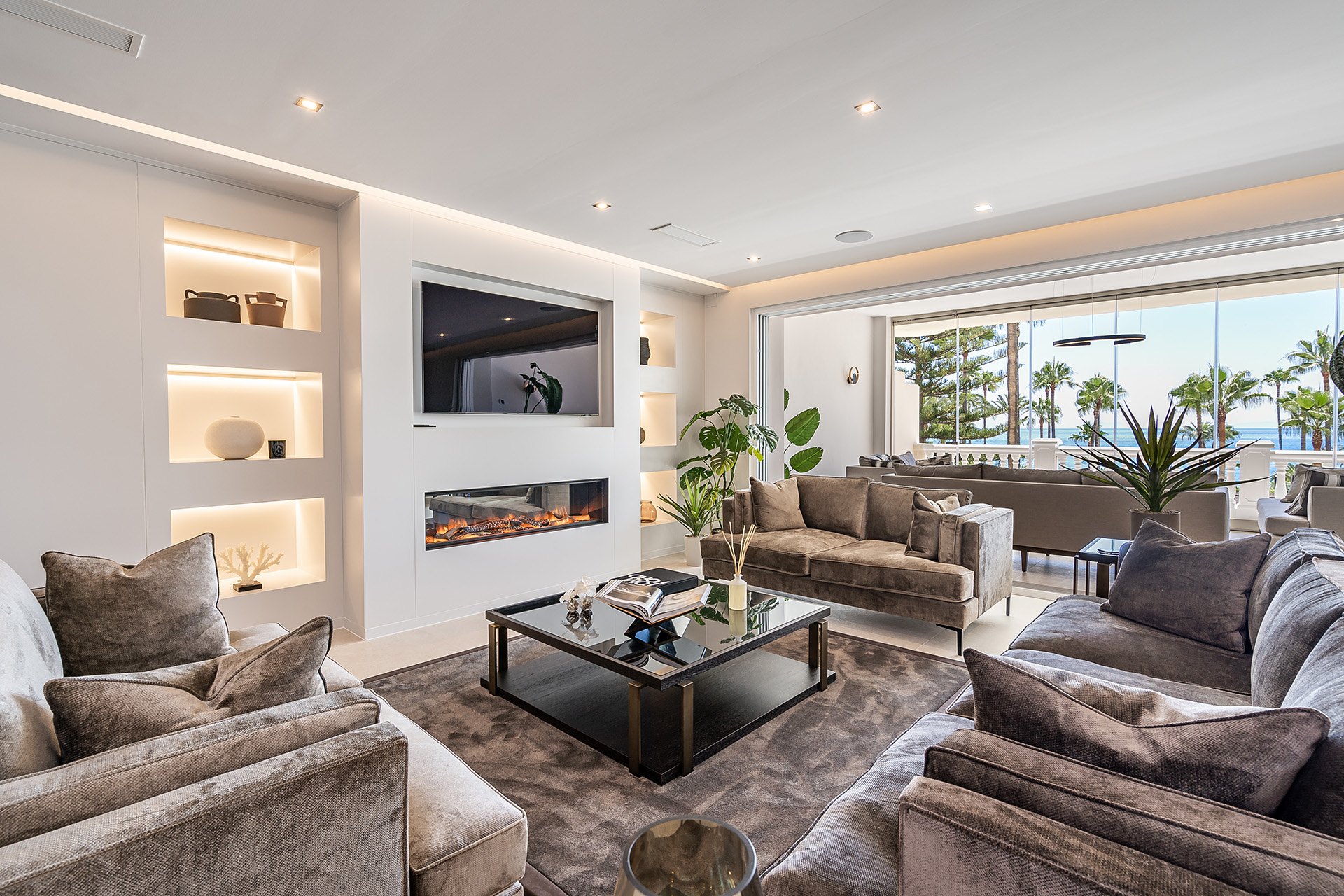 Based on our experience, we understand that the property purchase journey is often more intricate than merely selecting and acquiring a property that catches your interest. To assist individuals keen on buying a property in Estepona, we have meticulously crafted a guide to streamline the purchasing process and make it as straightforward as possible.
Property Purchase Process in Estepona - What you need to Know
1. Contemplating a property purchase in Estepona? Let us help with some comprehensive research.
Embarking on a significant financial venture like buying property requires in-depth investigation and meticulous planning to ensure a fruitful commencement.
This is especially true when scouting for properties in Estepona, and securing a competent real estate agent is a fundamental step in your preparatory stage.
The digital world serves as an instrumental asset in this pursuit, offering a robust platform to carry out comprehensive research and analysis from any corner of the globe.
This feature is incredibly beneficial for those residing overseas, contemplating purchasing property or shifting to Estepona, as it provides the chance to understand the existing market and survey potential properties in advance.
A distinct characteristic of Estepona's property market is its transparency, as property listings are typically available to numerous real estate agencies for promotion and sales.
This accessibility is primarily due to a common database shared by all real estate companies operating in Estepona. Given the vast number of real estate agencies and agents in the region, you'll have an expansive array of options when seeking the ideal agent to guide you.
While hunting for a real estate agency or agent, it's prudent to adopt an unbiased approach and delve into exhaustive research. There's no need to commit to a single agent at the preliminary stages; instead, you can engage with multiple agents concurrently.
Despite the advantage of having a variety of options, it's crucial to eventually streamline your choices and pick the agency or agent you're most comfortable and confident liaising with.
To begin your selection journey, we recommend identifying a few agencies or agents that match your preferences and objectives.
Nevertheless, it's crucial to eventually narrow down your choice and place your goals in the hands of a single agent who can truly understand and champion your interests.
At Livingstone Estates, we take pride in our real estate agency, as our agents possess extensive industry knowledge and are equipped with the expertise and experience necessary to gain your confidence and bring your vision to fruition.
2. Explore Estepona and coordinate your property viewings.
With all the necessary preparations sorted, it's time to schedule your trip to Estepona or, if you're already in the area, plan your property tours.
Here are some valuable tips to help you make the most of your property viewing experience:
1: Forward planning is always a wise move. Prioritize a list of properties that spark your interest before you arrive.
2: At this stage, you ought to have selected a real estate agency and representative to assist you. Allow your agent to organize several inspections that can be slotted throughout the day. This method makes the most of your time and provides a well-rounded picture of the market.
3: Limit yourself to viewing approximately five properties each day. Inspecting too many can become overwhelming and may blur your decision-making. However, if your visit is brief, consider broadening your itinerary to include up to 10 properties on a particular day.
4: Consider the property's location. It's not just about falling in love with the property itself but also assessing its location. Elements such as residing in a secure community, proximity to the coastline, easy access to educational facilities, noise pollution, and more should be taken into account. Go for a drive around the vicinity to get a feel for the property's environment.
5: If a daytime inspection leaves you smitten with a property, consider a follow-up visit at night. Residences can exude a different charm in the evening, and this second look may offer you a new perspective.
6: Voice your thoughts on the properties you inspect. If a property catches your eye, make it known to your agent. Similarly, if a property doesn't resonate with you, convey that as well. Open communication helps you make enlightened choices, and it enables your agent to adapt and propose options that are more in tune with your specifications. Have faith in your agent's ability to cater to your requirements and keep them updated about your preferences.
7: Be ready for viewing schedules to evolve and adapt. Despite meticulous planning, your preferences might shift as you tour properties firsthand. The digital portrayal may deviate from the physical reality. This is why choosing a proficient real estate agent is imperative. A seasoned agent will exhibit flexibility, swiftly tweaking dates and timings to discover the optimal solutions for you.
Adhering to these guidelines and selecting the right representative will equip you to maximize your property inspections in Estepona.
3. Initial paperwork to consider purchasing a property in Estepona
Before we delve deeper, it's crucial to highlight that even though this is just another phase in the guide, it's recommended to get all your documents in order either prior to or during your Estepona visit.
This ensures smooth planning and avoids potential time and financial complications.
Once you have explored companies and representatives online, you can then begin scheduling your trip to Estepona and make sure you possess all the necessary paperwork ahead of your visit.
Spain is known for its rigorous documentation procedures, so it's prudent to prepare all the required documents before property viewing to conserve time down the line.
While there aren't any particular limitations for foreign non-residents purchasing property in Spain, there are certain prerequisites you must meet before initiating the acquisition process:
Apply for an N.I.E number.
An N.I.E Number (Número de Identidad Extranjero) is a unique identifier given to foreign nationals, necessary for a range of activities in Spain, including setting up a bank account, securing a Spanish phone number, working, studying, among others.
If you're arranging from outside the country, you can apply for an N.I.E via a Spanish Consulate. If you're already in Spain, you can accomplish this personally at the Police Station or with the help of a legal facilitator (referred to as a gestor in Spanish).
In Andalucía, the documents required for an N.I.E application consist of:
European Passport: Present the main identification page and a photocopy of it.
All Other Passports: Show your full passport and have photocopies of all pages ready. Additionally, you'll need two ID photos and two completed and signed copies of the Ex-15 application form.
A valid reason for needing an N.I.E (e.g., work, buying a car, purchasing property, etc.).
Opening a Spanish Bank Account.
Upon acquiring your N.I.E, you're set to apply for a Spanish bank account. It's beneficial to consider banks known for their services to foreigners, such as Sabadell, CaixaBank, Santander, and Bankinter, among others. It's important to note that most Spanish banks require an in-person visit to set up an account.
Alongside evidence of identity (like a passport or ID card), the following criteria must be satisfied to establish an account:
N.I.E
Evidence of Funds / Tax Declarations
Any additional documents requested by the bank
You might also need to present proof of residence (such as a lease contract, recent utility bills, etc.). Some institutions, like BBVA, may ask for a non-residency certificate (Certificado de No Residente), available through application at a Spanish police station (typically processed within 10 days).
Certain documents may require an official Spanish translation, and if they're sourced from overseas, an Apostille stamp for authentication may be necessary. Most banks don't charge an account opening fee, but an annual administrative fee (billed monthly or quarterly) may apply.
In your bank selection process, take note of fees related to receiving international transfers, making outbound international transfers, and issuing banker's drafts (common in Spanish property transactions).
It's essential to highlight that, from our experience, some clients have missed out on valuable buying opportunities due to insufficient preparation and documentation. Hence, we highly advise you to verify your legal, financial, and tax conditions prior to viewing properties in Estepona.
Find your Solicitor and Tax Advisor
We strongly recommend securing a reliable and competent solicitor and tax consultant when investing in Spanish property.
Fostering a positive rapport with these experts ahead of the buying process can be advantageous, particularly during negotiations. If Spanish isn't your language of comfort, it's critical to engage a lawyer who can interact in your preferred language.
Luckily, Estepona's global status ensures that you'll come across solicitors proficient in a multitude of languages.
4. Engaging in Negotiations with the Property Owner
Your dream home hunt often culminates in negotiations with the property's private owner. The following suggested steps could be extremely helpful during this pivotal phase:
Submitting a Bid
When proposing a purchase, it's advisable to put forth your proposal in written form, typically an offer letter, via your agent. This document should encapsulate the proposed price, planned payment conditions, and respective deadlines.
When formulating your bid, ascertain what aspects are included in the property's sale, such as furniture and fixtures. It's imperative that your offer appears sensible and earnest – the more legitimate your proposal appears, the higher your odds of securing the most advantageous deal.
In some instances, buyers choose to negotiate directly with sellers. While this approach may seem more personal, it also tends to be less regulated. Contrarily, negotiations through an agent or written offers provide a more gradual and controlled process.
Our experience underscores the advantages of utilizing an agent during negotiations, as their familiarity with bargaining processes can often lead to better purchase prices.
If you wish to include specific conditions or requirements for the seller to consider before finalizing the sale, these must be explicitly stated in the initial offer.
Conducting a Technical Assessment
Remember, it's prudent to request a technical assessment of the property before, during, or even as a condition of your offer. This due diligence provides a glimpse into potential risks associated with the property during the buying process.
It typically covers details like cosmetic defects (minor plaster of dampness, insulation, and ventilation issues), and specifically looks into the state of the plumbing, pipework, boiler, gas, water tank, and electrical system. It's crucial to document these findings, as they could influence your opening bid.
5. Reaching a final agreement in the process of acquiring a property in Estepona.
Once your bid gets a nod from the seller, the legalities of the acquisition process start.
As a property buyer, you're usually required to sign a reservation contract, a buying agreement, and an official deed at the Notary on the finalization day. While this method is the most prevalent, there are also various 'typical private' agreements you might be asked to endorse:
Reservation Agreement - Documento de Reserva
A reservation agreement is a legal document ratified by the purchaser and the seller, facilitating the property to be held exclusively for a predetermined duration, typically spanning from 7 to 14 days or more. During this period, a reservation fee, ranging from €5,000 to €20,000 or 1% of the property's price, or another mutually agreed-upon amount, is levied by the seller for the buyer to remit.
This fee ensures that the property is withdrawn from the market during the agreed-upon duration. If the buyer proceeds with the acquisition, the reservation fee is then applied to the purchase price.
Nonetheless, should the buyer opt against proceeding with the acquisition, the reservation fee is forfeited as compensation for the property being taken off the market. Exceptions can occur if special conditions stipulated in the reservation agreement permit the buyer to retract without any financial loss.
Private Agreement with a 10% Deposit
Following the endorsement of the reservation contract, you will then sign a private agreement and remit a sum equalling 10% of the buying price. This payment encompasses the earlier reservation fee (if you've paid 1% at reservation, the remaining 9% is payable now).
It's worth noting that, in some instances, you may bypass the reservation contract and directly proceed to a private contract with a 10% deposit. This usually happens when the property's price is high and the seller cannot withdraw the property from the market based on a minor reservation offer alone.
There exist three variants of contracts that you may endorse during the 10% payment phase:
Forfeiture Deposit Agreement - Contrato de Arras Penitenciales. This agreement imposes a penalty on the seller if they fail to fulfill the agreed terms initially set by them. If the seller backs out of the deal, they're obligated to refund you twice the amount you originally paid. This technically means the seller can revoke the contract at any time; though the penalty is steep, the risk is comparatively low. If the buyer backs out, the 10% deposit is forfeited, rendering the contract null and void.
Private Purchase Agreement - Contrato privado de Compraventa. This agreement is less commonly utilized as it binds both parties to the sale and purchase. The forfeiture of the 10% deposit or the refund of double the amount by the seller may not suffice to cancel the contract. If either party reneges on the agreement, the other party can enforce the contract through legal channels. The seller can be compelled to sell (even if they resist going to the notary), or the buyer can be obligated to purchase (even if they are unwilling). Such situations, however, are rare. It's crucial to understand that the preceding outlines of the 10% private agreements are a general summarization of what each contract entails. Each agreement is also subject to further clauses and penalties that can influence the contract. As per law, the contract's intention is not determined by its title, but rather by its content.
Purchase Option Agreement - Contrato de Opción de Compra. This agreement doesn't allow the seller to rescind the agreement. No penalty is stated, as the seller has no right to retract. The buyer decides to exercise the option during the contract and proceed with the purchase. If the buyer chooses not to buy the property, they forfeit the 10% deposit, and the agreement becomes void.
Mortgage Application
If you're interested, pursuing a mortgage in Spain is also an option. In case you decide to do so, it's recommended that you initiate the process as early as possible because mortgage approvals in Spain can take up to two months after the submission of your initial application.
Should you choose to apply for a mortgage, the bank will request additional documentation, with a particular emphasis on evidence of steady income. The typical conditions for a mortgage at present include:
Mortgage Amount: Up to 50% of the property's price
Interest Rate: Between 1.5% and 2.5% annually
Term: Ranging from 15 to 25 years
Early Repayment Fee: Approximately 0.5% to 0.25% of the repaid sum for mortgage closure.
The bank might also necessitate life and property insurance as a condition for the mortgage.
Completion of a Property Purchase in Spain - Escritura de Compraventa
All stakeholders involved in the transaction must be present at the completion: buyers, sellers, their legal representatives or lawyers, and bank officials for the discharging or assumption of an existing loan, and a bank providing a new mortgage, among others.
As soon as you sign the title deed in the presence of a notary public (notaría pública), you instantly gain possession and full responsibility for the property.
The payment for the property purchase is made concurrently via bank cheques. In Spain, this mode of payment is the safest for both parties as it ensures that the payment is made when the property's ownership is transferred to the buyer, and banks can promptly confirm that the payment has indeed been transacted.
Upon the signing of a notarial sales deed and payment of all necessary taxes, the deed is registered at the Land Registry, which can take up to three months. Post-registration, the original deeds and all invoices connected with the transaction will become available.
You're then free to transfer all utility bill contracts such as water, electricity, gas, telephone, and Homeowner Association (HOA) bills into your name and bank details.
6. Factors to consider after purchasing a property in Estepona
Following the acquisition of your property, several subsequent steps ensure all necessary taxes are covered, and your ownership of the property is duly registered. Assistance with this process can be provided by your legal counsel and solicitor.
It's crucial for individuals to comprehend that the expenses involved in purchasing the property do not constitute the total financial obligation. Additional costs will accrue post-acquisition.
Our website features an enlightening article on purchase taxes and associated costs when buying a property in Estepona. Additionally, we have a comprehensive section offering tax advice and more, which we strongly recommend exploring.
Property Registration
As highlighted earlier, it's imperative to transfer all previous utility and community bills into your name and associated bank details. Your lawyer, if agreed, can assist with this process.
Once all taxes have been addressed, your next step involves registering the property at the local property registry. This safeguards your ownership rights over the property. Here is a list of necessary documentation for this process, and remember, your lawyer can handle this step:
N.I.E and a certified copy of your Passport
Confirmation of ITP Tax Payment
A copy of the previous owner's IBI Tax Payment
Property Ownership
As you're now a property owner, here are some crucial details about the costs associated with home ownership in Spain:
Costs Associated with a Property
Maintenance Expenses Maintenance expenses such as cleaning, repairs, renovations, utilities, and waste collection depend on the property's size and type. For instance, a large villa with a garden and pool will undoubtedly demand more resources and upkeep than a compact apartment.
Community Charges
Property owners in any development, building, or complex sharing common spaces are legally required to be members of the Community of Owners (Comunidad de Propietarios). As members, they are obligated to contribute community charges for the upkeep of shared areas and any additional services decided upon during the annual general meeting.
The charges can range from hundreds to thousands of Euros.
Property Ownership Tax (Impuesto Sobre Bienes Inmuebles – IBI)
Local taxation on property ownership is contingent on the owner's residential status. The tax rate ranges from 0.4% to 1.1% of the valor catastral (administrative value that's usually lower than market value), as determined by the local council. This could translate to an annual tax ranging from €200 to €1500.
Garbage Tax
Every property owner is obligated to pay a waste disposal tax for the collection of municipal solid waste. The tax is assessed based on the amount of waste generated for collection by the municipal or local authority. Though the cost fluctuates depending on the region, it averages around €300 per year.
Expenses Associated with Being a Homeowner
Anual Wealth Tax - Impuesto Sobre Patrimonio
The national progressive wealth tax kicks in at 0.2% for assets up to €167,129 and climbs to 2.5% for assets exceeding €10,695,996. However, regional rates can differ.
This tax has seen multiple amendments in recent times. During Spain's financial crisis, the Patrimonio was reinstated with a substantially larger tax-free allowance of €700,000 per person, extended to non-residents too.
Though brought back as a 'temporary' measure, there remains uncertainty about its abolishment.
Personal Income Tax - Impuesto sobre la Renta de No Residentes - IRNR
Non-residents owning property in Spain must pay an annual income tax that is affected by whether or not the property is rented out.
Essential Insight: The Golden Visa
For individuals outside the European Union, navigating around the Schengen region can be challenging without a tourist or short-term visa.
This limitation often complicates settling in Spain for many non-European citizens. However, a solution has emerged in the real estate sector that simplifies the process of becoming a non-European resident in Spain: the Golden Visa, also known as residency by investment in real estate.
From a real estate perspective, this scheme requires a minimum investment of €500,000 in property located in Spain. The following criteria also apply:
The applicant must be a non-European Union resident with a clean criminal record.
The property's value can exceed €500,000 and can be mortgage-encumbered. However, the €500,000 investment must be free from any legal obligations.
The applicant must showcase adequate financial resources for living in Spain.
This specific visa enables the individual and their descendants to work and reside in Spain, providing Spanish residency for 2 years. This residency can be renewed after 2 years, provided the applicant maintains ownership of the purchased property.
Furthermore, this visa facilitates free travel within the Schengen area without the need for additional visas. Moreover, physical residency isn't mandatory, thus eliminating the requirement to pay taxes in Spain. You can initiate this process via a representative agent.
Therefore, if you're a non-European client and your purchased property in Estepona is valued over €500,000, you're eligible to apply for a Golden Visa.
In this section
Explore more
Listado propiedades
Propiedades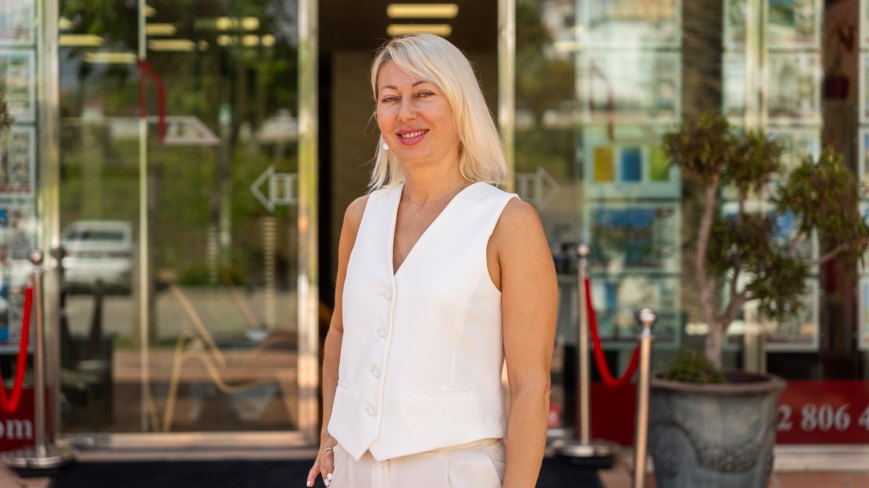 Liudmula Karyakina
Seeking a High-End Property or Beachfront Apartment in Estepona and The New Golden Mile?
Your dream property awaits. If you're considering purchasing a luxurious property or a beachfront apartment in Estepona or the New Golden Mile, Livingstone Estates is your trusted partner. Fill out the form below, and a member of our dedicated team will reach out to you promptly.
Let us help you find your perfect coastal haven.urney.