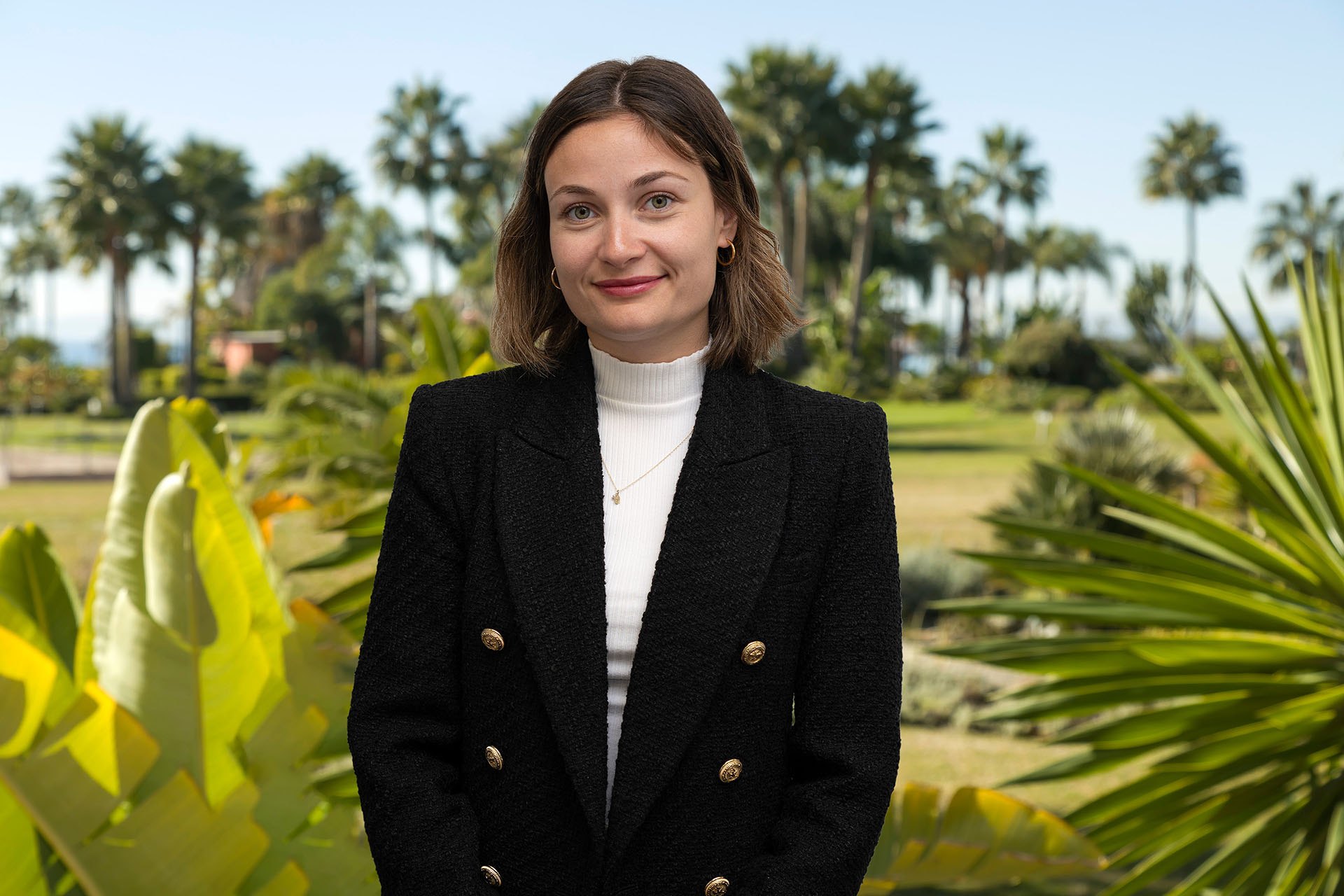 Born in the picturesque city of Mantova, Italy, Giulia Barin is a vital member of the Livingstone Estates team as the Assistant Rental Coordinator. Fluent in Spanish, Italian, and English, Giulia effortlessly bridges cultural and linguistic barriers to cater to the diverse clientele of the esteemed agency.
In 2005, Giulia made the scenic coastlines and vibrant culture of Spain her home. With a passion for travel and a deep-seated curiosity about the world, she pursued a master's degree in Marketing and Management for Luxury Tourism from the renowned Les Roches in Marbella.
Before joining Livingstone Estates in June 2023, Giulia immersed herself in her family's business. The dedication and hard work she exhibited there became a strong foundation for her future endeavors. Although she initially dabbled in the realm of hotel reception, Giulia's experiences during her postgraduate work practices in a real estate agency kindled a newfound passion for the property sector. Starting as a receptionist with Livingstone Estates, Giulia's sheer determination and prowess saw her rise to the role of Assistant Rental Coordinator in just a few months. Now, she manages the check-in and check-out processes of rented properties, handles rental requests, and takes care of various administrative tasks, ensuring that clients enjoy a seamless and efficient experience.
Outside of her professional life, Giulia's zest for exploration shines brightly. Each year, she embarks on journeys to unearth new places and immerse herself in diverse cultures. This wanderlust spirit is complemented by her love for music and a dedication to keeping fit through Crossfit.
With her unique blend of experience in luxury tourism, hands-on expertise in real estate, and an innate ability to connect with people, Giulia Barin has rapidly become an indispensable asset to the Livingstone Estates family.
Connect with Giulia Barin on LinkedIn to stay informed about the latest rental opportunities and to learn more about her journey in the ever-evolving world of real estate.