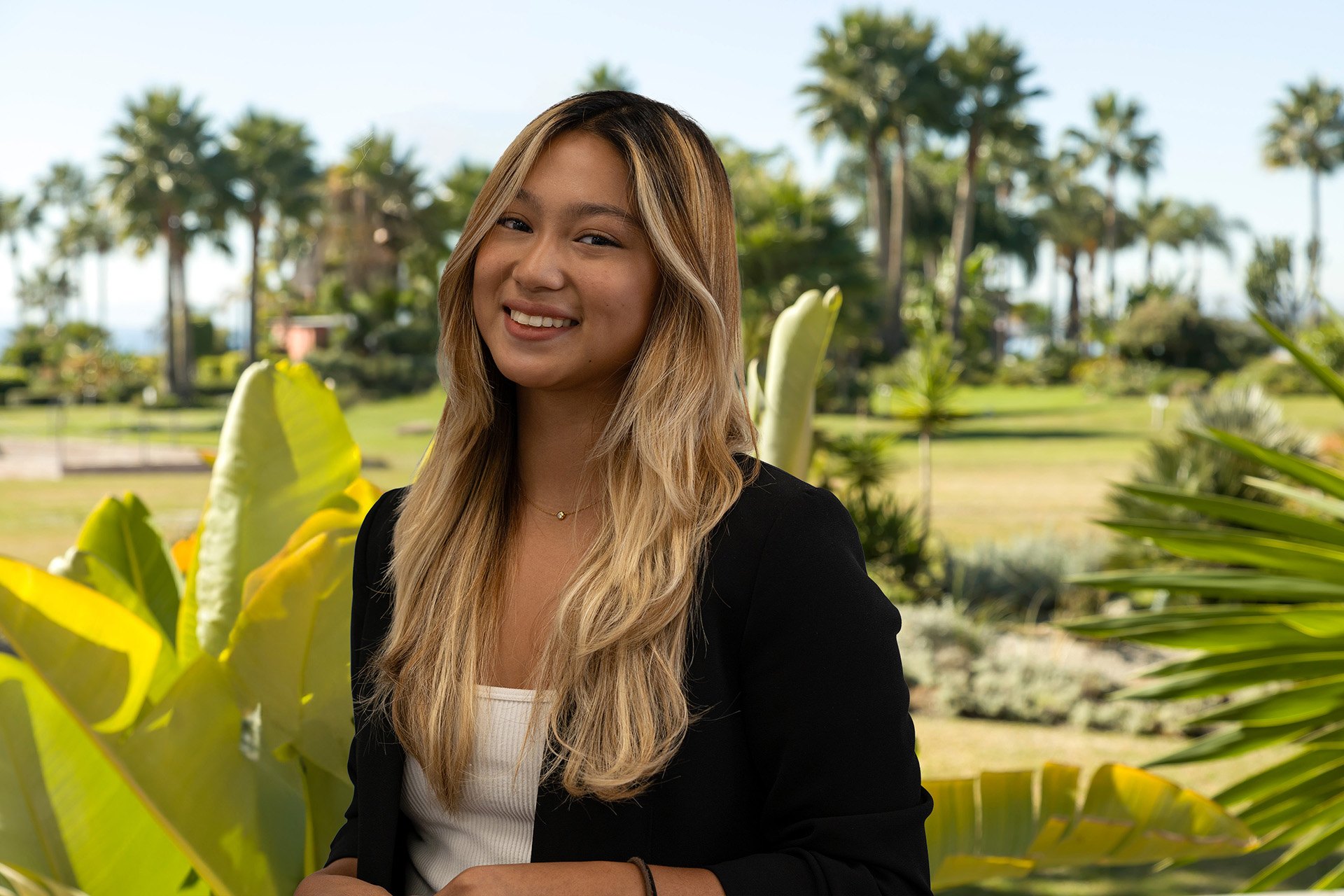 Pamela Fernandez is the vivacious and welcoming Receptionist at Livingstone Estates, Estepona's esteemed real estate agency. She has recently graduated in FP Grado medio de Actividades Comerciales at IES Guadalpin in Marbella, which underscores her prowess in client interactions and her organisational aptitude.
Although she's the latest addition to the team, having joined just three months ago, Pamela's role at Livingstone Estates is pivotal. She's the primary point of contact for our clients, managing reception, customer service, and addressing call-ins with professionalism and warmth. Her linguistic prowess, fluently speaking Spanish, English, and Tagalog - a nod to her Filipino heritage - further enhances her communication capabilities, allowing her to connect seamlessly with a diverse clientele.
Beyond her professional realm, Pamela's life is a blend of discipline and zest for life. A fitness enthusiast, she is religious about her gym schedule, committing to it five times a week. The structured approach she takes to her fitness mirrors the way she likes her day – well-organized and productive.
Family ties run deep for Pamela. Living with her two nieces since their move to Spain, she's devoted to ensuring their well-being and happiness. Leisure times often find Pamela at the beach, basking under the sun, partaking in outdoor activities, or simply enjoying breathtaking sunsets. Friends, fun, and the thrill of trying something new form an integral part of her life. Moreover, her wanderlust spirit dreams of exploring the world, desiring the adventure that each new place brings.