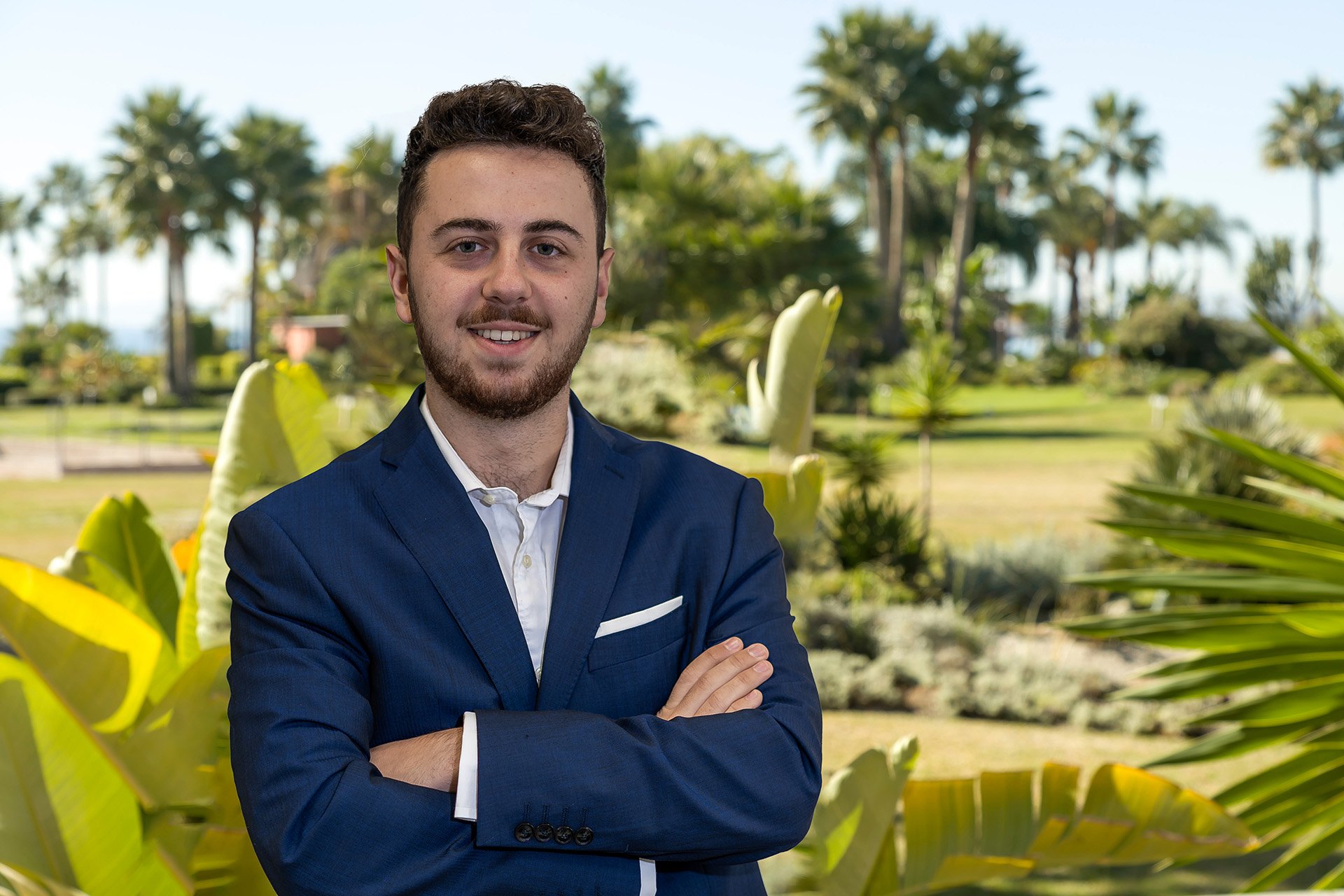 Francisco Rodriguez is responsible for digital marketing and content creation at Livingstone Estates, a leading real estate agency. Hailing from Fuengirola, Francisco recently completed his studies in the Realisation of audiovisual projects and shows at I.E.S Guadalpin in Marbella. Francisco is fluent in Spanish and English since he went to a bilingual school.
Francisco's journey began as a student with a deep passion for photography and video editing. During his summers, he worked as a lifeguard to save up and invest in the expensive filmmaking gear necessary to pursue his creative ambitions.
With his background in audiovisual projects and his creative drive, Francisco now serves as the Content Creator at Livingstone Estates. He uses his expertise in photography and video editing to capture visually stunning content that showcases the agency's properties and services.
Additionally, Francisco is a skilled digital marketing expert, implementing effective strategies to optimise Livingstone Estates' online presence. He ensures that the agency's social media platforms and website are regularly updated with engaging and relevant content to attract the target audience.
When he is not updating our Socials and creating amazing content you will find him doing Crossfit, surfing in Cadiz or enjoying any kind of motorsports.
Francisco's diverse skills in digital marketing, content creation, and his passion for audiovisual projects make him an invaluable asset for Livingstone Estates. His creative and strategic work helps position the agency online, reaching and engaging a wider audience of potential clients.
Connect with Francisco Rodriguez on LinkedIn to stay updated on the latest trends in digital marketing and creative content in the real estate industry.