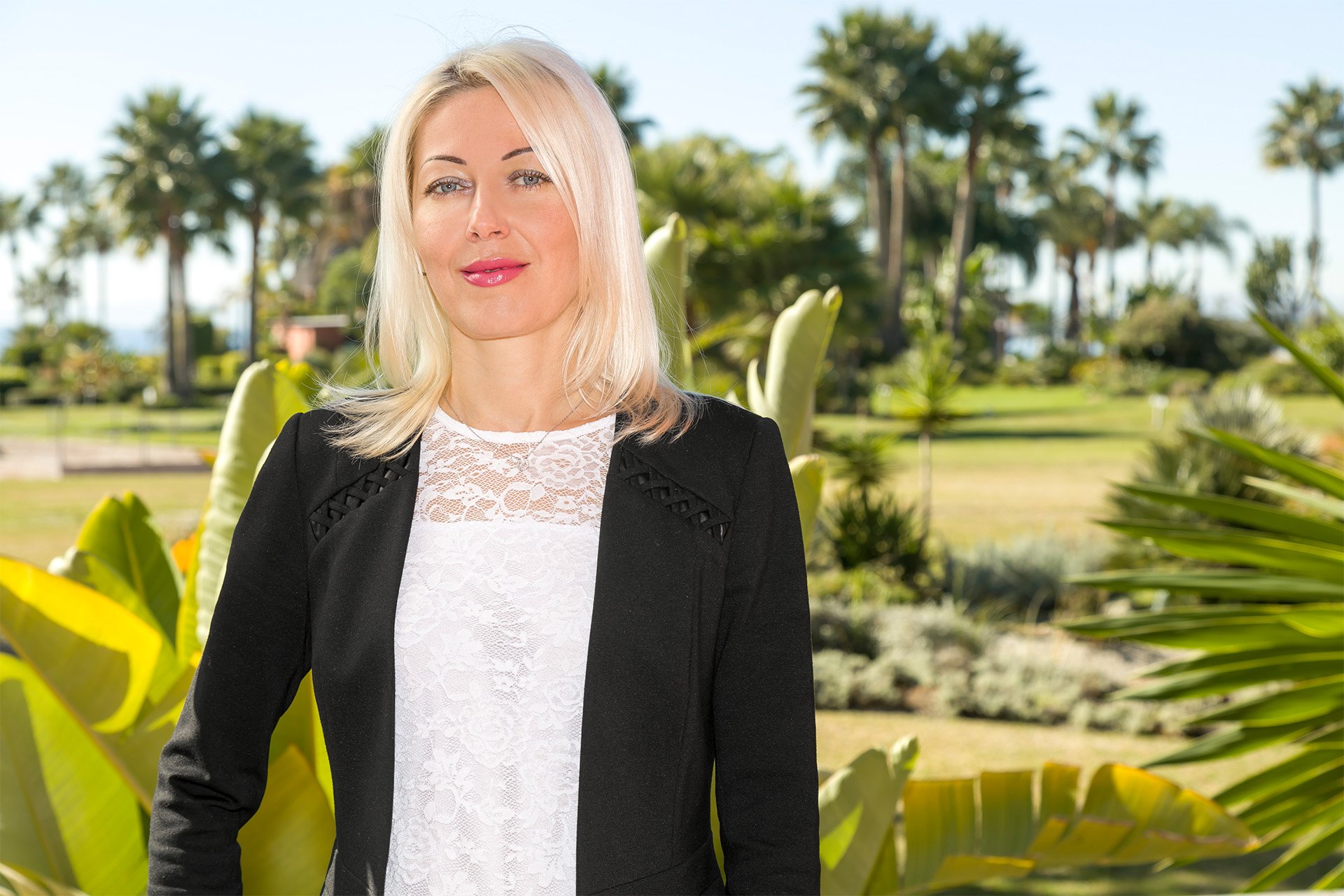 Liudmila Karyakina is a Sales Agent at Livingstone Estates, a leading real estate agency in Estepona. Fluent in Spanish, English, and Russian, Liudmila's linguistic skills and expertise in real estate have made her an invaluable asset to clients.
Originally from Russia, Liudmila has been living in Spain since 2005. Her background in Linguistics has proven to be a valuable asset in her career in real estate, allowing her to effectively communicate with clients from diverse backgrounds.
At Livingstone Estates, Liudmila specialises in assisting clients in finding the perfect property that meets their specific needs and budget. She excels in negotiating prices and ensuring that all legal requirements are met during the transaction process, providing clients with a seamless and stress-free experience.
With Liudmila's linguistic proficiency and extensive knowledge of the real estate market, she is dedicated to helping clients find their dream properties. Her attention to detail and commitment to providing exceptional service make her an asset to Livingstone Estates.