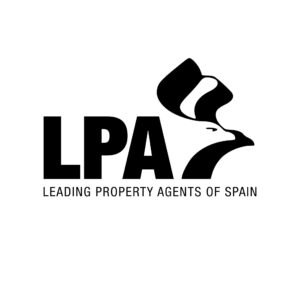 LIVINGSTONE ESTATES BECOMES A MEMBER OF THE LPA
We are proud to announce the membership of Livingstone Estates to the LPA association as we believe that together, we can make everything possible.
WHAT IS THE LEADING PROPERTY AGENTS OF SPAIN?
"a work platform that will act as an interlocutor with the authorities and other associations with the aim of seeking excellence in our industry. "
The LPA is an association of well-established, professionally qualified and reputable real estate agents, sharing a strict code of ethics, who are fully dedicated to giving a highly personal, professional and quality service to their buyer and seller clients, in the promotion and sale of properties in Southern Spain.
LPA shares its properties, its members' experience, its code of ethics and its members accumulated knowledge with its member colleagues, enabling the possibility to generate business together where, in all likelihood, it would not be possible otherwise, thereby serving both its buyer clients and seller clients more efficiently and more effectively.
Those professionals in the property business who have learned to work together already know the special strength that can be generated through collaboration; the increased professional and personal enjoyment we receive when we are successful in sharing transactions together; and the heightened spirit of friendship and confidence generated with one another when we are able to share our experiences and knowledge with selected colleagues.
"Our goal as a Real Estate Agency is to continue improving the development of our business model in order to offer a quality service to our clients and colleagues. "
Livingstone Estates Real Estate Agency