Nestled along the shimmering coastline of Spain's Costa del Sol, Marbella stands as a testament to timeless elegance and modern luxury.
With its rich tapestry of historical charm, Mediterranean allure, and contemporary sophistication, Marbella has evolved from a sleepy fishing village to a global destination for the elite.
Balancing the quaint cobblestone streets of its old quarters with the opulence of its beachfront villas and exclusive resorts, Marbella offers a unique blend that captivates visitors and residents alike.
For the discerning real estate enthusiast, the city promises both an investment in prime property and a lifestyle of unparalleled richness.
Dive into this guide to explore the many facets of Marbella, from its vibrant attractions to the intricacies of its real estate market.
Top Attractions and Activities in Marbella
Marbella Old Quarter
As you stroll through the narrow, winding, cobblestone streets of Marbella's Old Quarter, it feels as though you've stepped back in time.
White-washed buildings, adorned with colorful flower pots and historic facades, house quaint cafes and shops.
At its heart lies the Plaza de los Naranjos, a bustling square where locals and visitors mingle under the shade of orange trees.
Avenida del Mar
This picturesque avenue serves as a testament to Marbella's appreciation for the arts.
Lined with remarkable Salvador Dali sculptures, Avenida del Mar connects the Old Town to the expansive beach, offering a delightful promenade experience.
Beaches and Beach Clubs
The coastal stretch of Marbella is graced with golden sands and azure waters.
Beach clubs, such as the renowned Nikki Beach and Ocean Club, offer an upscale beach experience, complete with plush sun loungers, exotic cocktails, and vibrant parties.
Sports and Leisure Activities in Marbella
Marbella's mild climate and diverse landscapes make it a hub for sports and leisure activities.
Golf enthusiasts are spoilt for choice with over 15 top-tier golf courses, including the picturesque Aloha Golf Club and the sprawling Marbella Golf Country Club.
The Mediterranean beckons water sports aficionados. Whether it's jet skiing, paddleboarding, or chartering a yacht, the coast has something for everyone.
Tennis and padel are also extremely popular, with facilities like the Manolo Santana Racquets Club providing world-class courts and tournaments.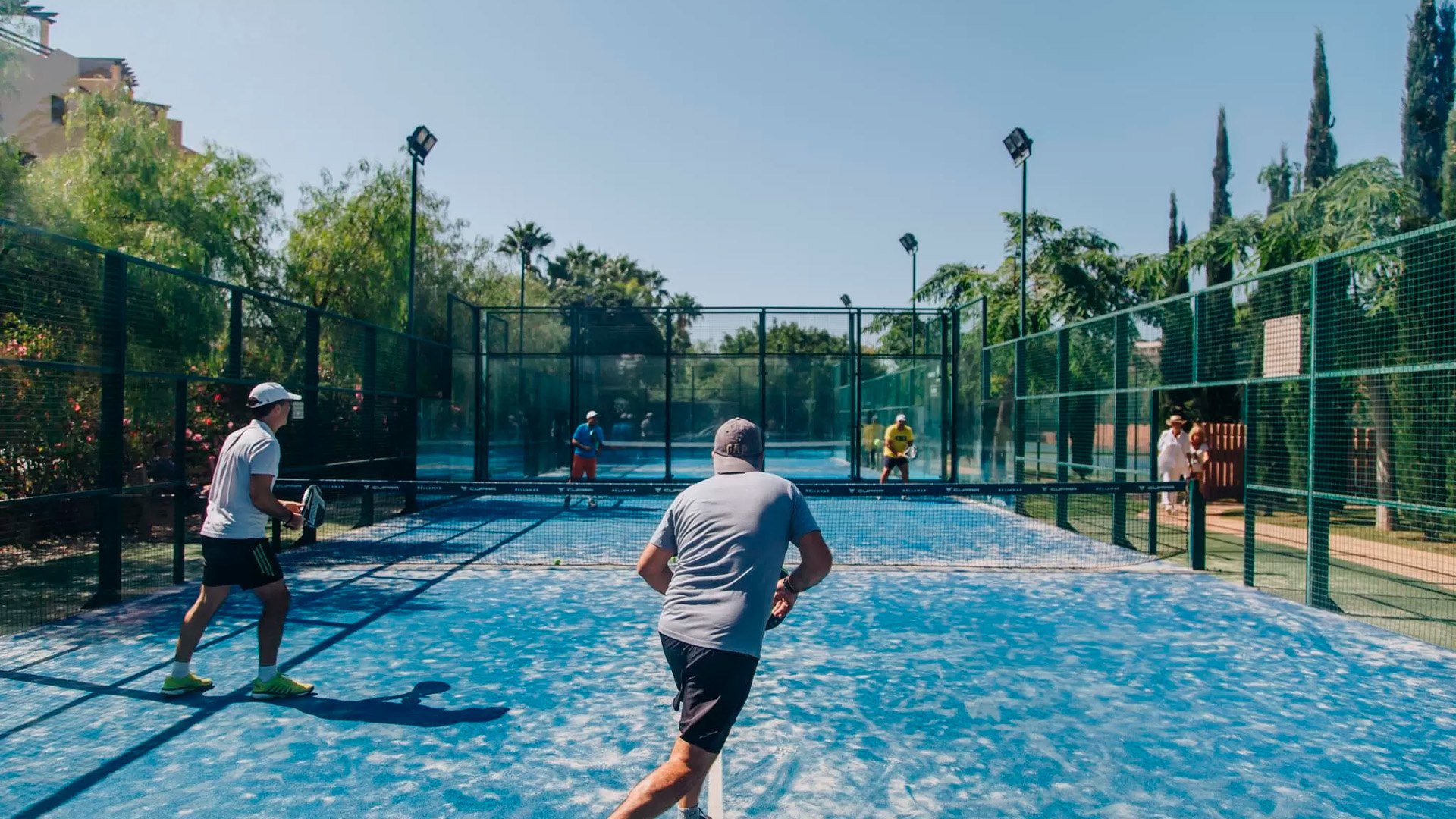 Nature enthusiasts can hike up the majestic La Concha mountain or bike along the Golden Mile, taking in the city's scenic beauty.
For those looking to unwind, Marbella's upscale fitness clubs and spas, such as those at the Marbella Club, promise rejuvenation.
Art and culture are celebrated with gusto. The Museo Ralli showcases contemporary Latin American and European art, while the Museo del Grabado Español Contemporáneo delves into Spain's artistic traditions.
The city's parks, particularly Parque de la Alameda with its decorative tiles and fountain, offer peaceful retreats.
Dining and Nightlife in Marbella
Marbella's culinary scene is as diverse as its culture. From Michelin-starred establishments like Skina to the seafood haven Santiago, dining in Marbella is a feast for the senses.
As night falls, the city's vibrant nightlife comes alive. Elite venues like Pangea attract a glamorous crowd, while places like La Suite offer a chic clubbing experience.
Yet, at its heart, Marbella remains true to its Spanish roots. Traditional eateries serve delectable tapas and Andalusian specialties, encapsulating Spain's rich culinary heritage.
Shopping in Marbella
Marbella is a shopper's paradise. La Cañada, Marbella's most expansive shopping mall, boasts a plethora of international and local brands.
El Corte Inglés, Spain's iconic department store, offers everything from luxury fashion to gourmet delicacies.
Every week, local markets breathe life into the city's streets, with the Marbella Street Market being particularly popular for its artisanal products.
The glitzy Puerto Banús is lined with luxury boutiques, catering to the city's affluent residents and visitors.
Accommodation in Marbella
Accommodation in Marbella mirrors its multifaceted charm. The Marbella Club Hotel and the Puente Romano stand as hallmarks of luxury, offering unparalleled service and amenities.
The coastline is dotted with opulent villas boasting panoramic views, available both for sale and as vacation rentals.
For those seeking a more traditional experience, boutique hotels in the Old Town, like La Villa Marbella, offer a slice of history combined with modern comforts.
Transportation in Marbella
Navigating through Marbella and its scenic surroundings is both a convenience and a pleasure.
The city's strategic location along the Costa del Sol ensures that it's well-connected and easily accessible from various major points.
Getting to Marbella:
By Air
The nearest major airport to Marbella is Malaga-Costa del Sol Airport.
Located just 40 kilometers away, it's one of Spain's busiest international airports, accommodating flights from Europe and other continents. From the airport, Marbella can be reached through a range of options including airport shuttles, taxis, and private car services.
For the budget-conscious traveler, the direct express bus service is both economical and efficient.
By Bus
Marbella's central bus station is a hub for both regional and long-distance buses. Services connect Marbella to other key cities like Granada, Seville, and Cordoba.
The modern buses are equipped with amenities ensuring a comfortable journey.
By Car
If you're approaching from other parts of Spain, the well-maintained A-7 and AP-7 motorways provide smooth drives with scenic views of the coastline.
These highways are a lifeline for those commuting between Marbella and neighboring towns.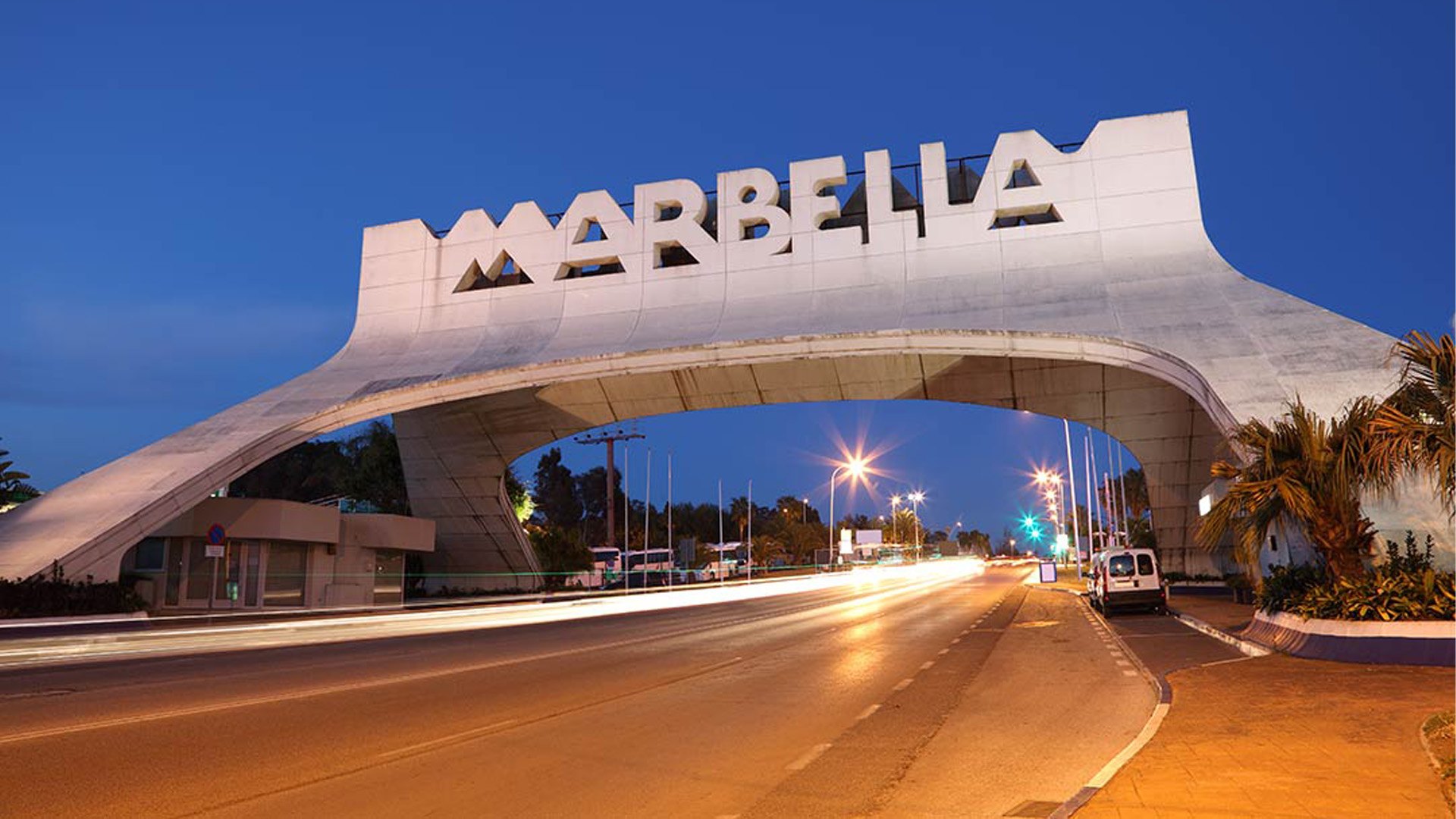 Getting Around Marbella:
Local Buses
Marbella's local bus system is both affordable and extensive. It covers major neighborhoods, beaches, and shopping areas. Buses are frequent during peak hours, making them a reliable mode of transportation.
Taxis
For a more direct and private mode of transportation, taxis are available throughout the city.
They can be hailed on the streets, booked through phone apps, or picked up from designated taxi stands.
They offer the convenience of door-to-door service, albeit at a higher cost compared to buses.
Car Rentals
For those keen on exploring Marbella and its neighboring areas at their own pace, car rental agencies, both international and local, are aplenty.
Renting a car offers the freedom to venture into less accessible regions and enjoy the picturesque drives that Marbella's surroundings have to offer.
Bicycles
Given Marbella's commitment to being an eco-friendly city, there's a growing emphasis on promoting cycling.
Numerous bike rental shops and dedicated bike lanes facilitate easy and green commuting.
In essence, whether you're a resident, an investor, or a visitor, Marbella's transportation system is designed to ensure that every journey, whether long or short, is hassle-free and enjoyable.
Real Estate and Living in Marbella
Marbella's real estate sector is as dynamic as its culture and landscape.
A captivating blend of historical charm and modern opulence, the city offers a variety of properties that cater to diverse preferences and investment horizons.
Delving deeper into Marbella's property landscape reveals why it's an epitome of Mediterranean luxury living.
Popular Neighbourhoods in Marbella:
Puerto Banús
Known for its luxurious yachts, upscale boutiques, and vibrant nightlife, Puerto Banús is the city's jewel for those looking to immerse themselves in an elite seaside environment.
The real estate here ranges from plush penthouses with marina views to grand villas that offer privacy amidst opulence.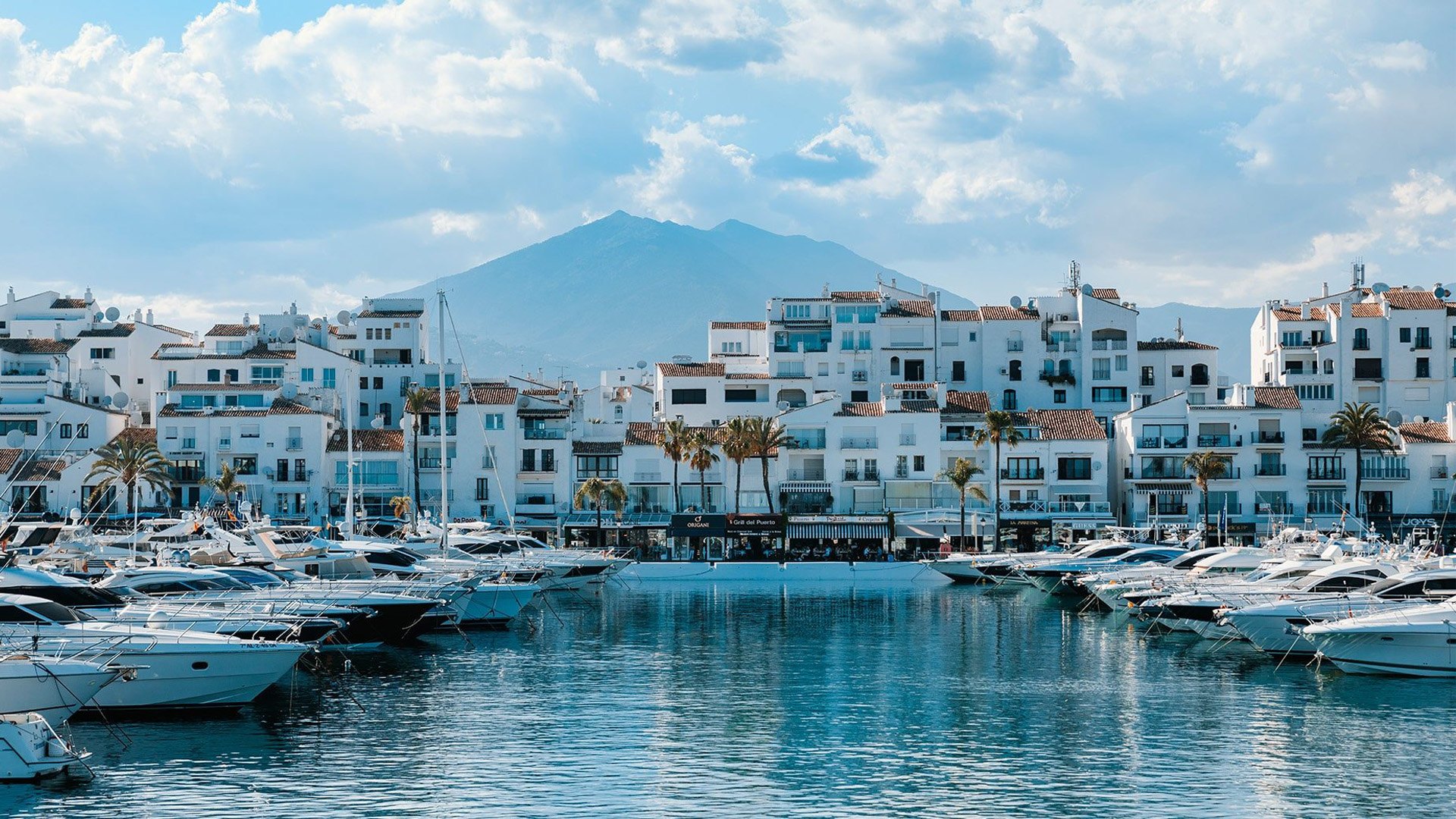 The Golden Mile
This iconic stretch, connecting Marbella to Puerto Banús, houses some of the city's most prestigious properties.
Residences here offer proximity to both the bustling city center and serene beachfronts.
San Pedro de Alcántara
Merging tradition with modernity, San Pedro offers properties that embody Spanish charm.
From townhouses to contemporary apartments, this area is an emblem of Marbella's rich heritage.
Nueva Andalucía
A stone's throw away from Puerto Banús, this residential area boasts golf courses, making it a haven for golf enthusiasts.
The properties here, surrounded by rolling green courses and the La Concha mountain, offer a tranquil yet luxurious living experience.
Property Types in Marbella
While the city is renowned for its sprawling villas and sea-facing penthouses, there's more to Marbella's property landscape.
Traditional Andalusian townhouses, modern apartments with communal amenities, and country estates offering vast acreages provide diverse choices for potential homeowners or investors.
Real Estate Market Trends
Marbella's real estate market has shown a resilient upward trajectory.
The demand for luxury properties, particularly along the coast, has consistently grown, reflecting the city's increasing appeal to international buyers.
However, even within the luxury segment, there's been a noticeable trend towards sustainable and eco-friendly homes, catering to the modern, environmentally-conscious buyer.
Pros and Cons of Living in Marbella
Living in Marbella is akin to being on a perpetual holiday. The city promises a high standard of living, a vibrant cultural scene, and unparalleled natural beauty.
The Mediterranean climate ensures pleasant weather year-round, enhancing the outdoor living experience. On the flip side, as with any popular tourist destination, Marbella can get crowded during peak seasons.
Furthermore, the cost of living and property prices, while offering value for the quality of life, are higher compared to many other Spanish cities.
In summary, Marbella's real estate landscape encapsulates its essence - a seamless blend of tradition and luxury.
Whether it's a second home, an investment, or a permanent residence, properties in Marbella promise not just a dwelling, but a lifestyle that's uniquely Mediterranean.
Family-Friendly Activities in Marbella
Marbella is a haven for families. Beaches like Venus Beach and San Pedro Beach are known for their gentle waves and family-friendly amenities.
Adventure parks such as Aventura Amazonia provide thrilling experiences for kids and adults alike.
The city also places a strong emphasis on education and learning, with venues like the Bonsai Museum offering interactive and enriching experiences.
Safety and Health in Marbella
Marbella is considered one of Spain's safer cities. Standard precautions are advised, such as avoiding poorly lit areas at night.
The Costa del Sol Hospital provides top-notch medical services to residents and visitors.
For those traveling to Marbella, comprehensive travel insurance is highly recommended.
In essence, Marbella offers an unparalleled mix of tradition, luxury, and modernity.
Whether you're contemplating a real estate investment or seeking a Mediterranean paradise, Marbella awaits with open arms.