Estepona, recently named the Garden of the Costa del Sol, boasts a mix of sandy beaches spanning over 20 kilometers, perpetual sun, and a rich historical city centre.
With modern amenities, a bustling marina, and unparalleled local services, it stands out as a coveted destination in the heart of Costa del Sol, easily accessible through its unbeatable connections.
Estepona radiates charm and elegance, often referred to as the City of a Million Flowers. Strategic investments have transformed it into an enclave for premium, all-year living.
Wander along its cobblestone pathways, taking in the preserved essence of its historic heart. Walk the beachside paths or immerse in the vibes of its vibrant port.
As you journey, relish breathtaking ocean views from Estepona's exquisite dining and lounge spots. Indulge in its cultural attractions, admire local artistry, or simply enjoy leisurely browsing.
For those seeking a harmonious blend of tradition and modernity, Estepona represents an exceptional real estate opportunity.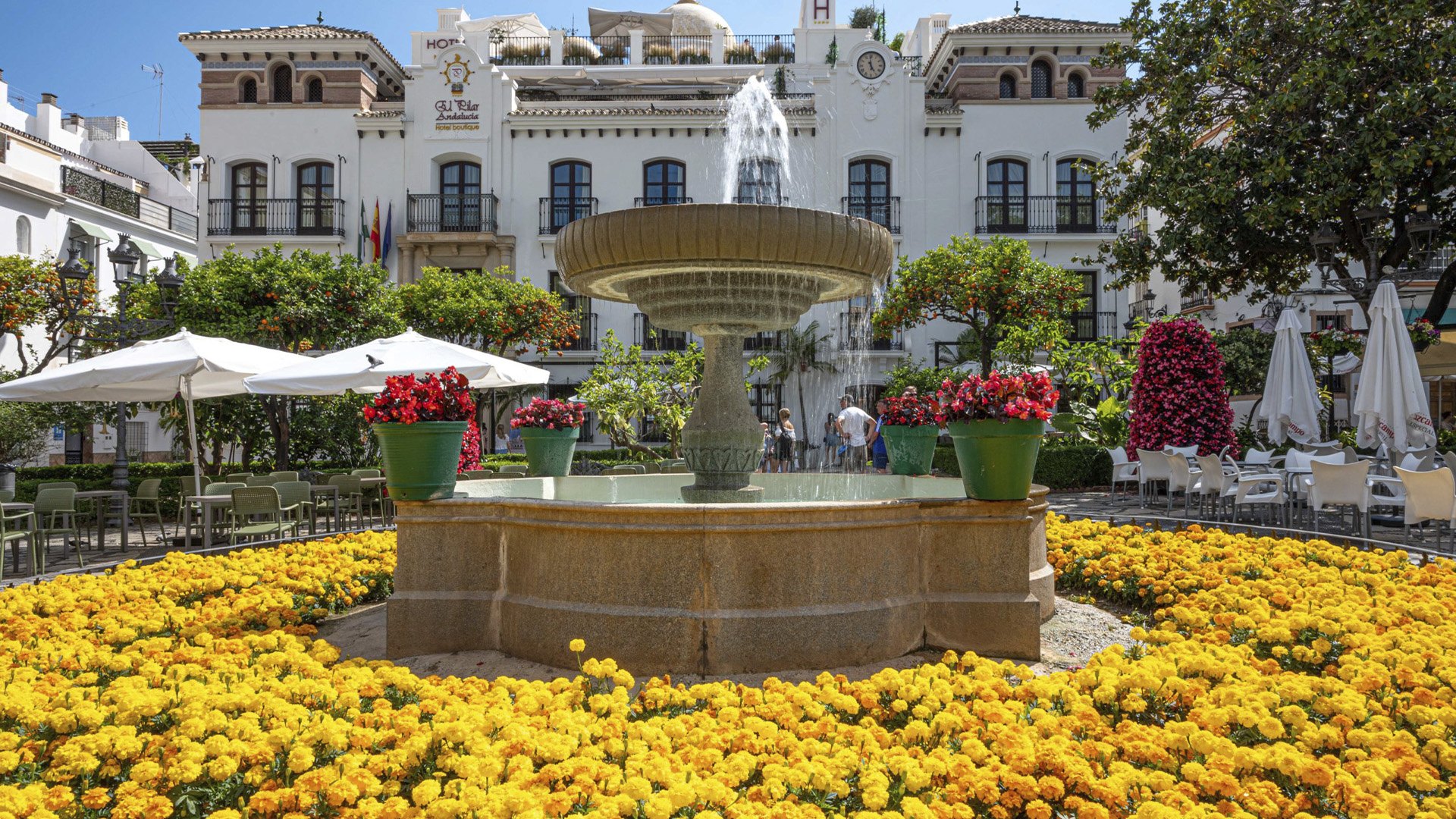 What is Estepona?
Estepona is a harmonious blend of pristine natural landscapes, a mosaic of modern and vintage architecture, and an ambiance of warm hospitality.
Nestled on the Costa del Sol and housing around 66,000 residents. It stands as a much-sought-after haven with a plethora of high-quality amenities and attractions.
Estepona's jurisdiction commences from its coastline, boasting a magnificent 21 kilometres of golden Mediterranean-kissed beaches.
Moving inward, you'll find undulating hills and verdant valleys culminating in the majestic Sierra Bermeja mountains.
Blessed with a unique subtropical microclimate, Estepona enjoys a generous 325 sunlit days annually.
Its sun-soaked summers and gentle winters are drenched in the iconic Andalusian radiance.
Estepona's appeal has grown immensely due to its dedication to harmony and aesthetic appeal.
This is evident in its forward-thinking urban rejuvenation initiatives.
The city has championed pedestrian-friendly zones, ensuring serene, car-free walks along its pristine coastline and through the quaint alleys of the Old Town.
Refurbished squares and community areas beckon visitors to unwind and take in refreshed perspectives.
Estepona's walls come alive with vibrant murals, while the botanical garden, distinguished by its gleaming glass domes, offers a visual treat.
The iconic seaport, painted in shades of deep blue and crisp white, complements the age-old lighthouse and the enigmatic remnants of the Moorish San Luis Castle.
Complementing this rich tapestry are pathways meandering amidst palms, guiding you to silken white beaches and the captivating embrace of the sea.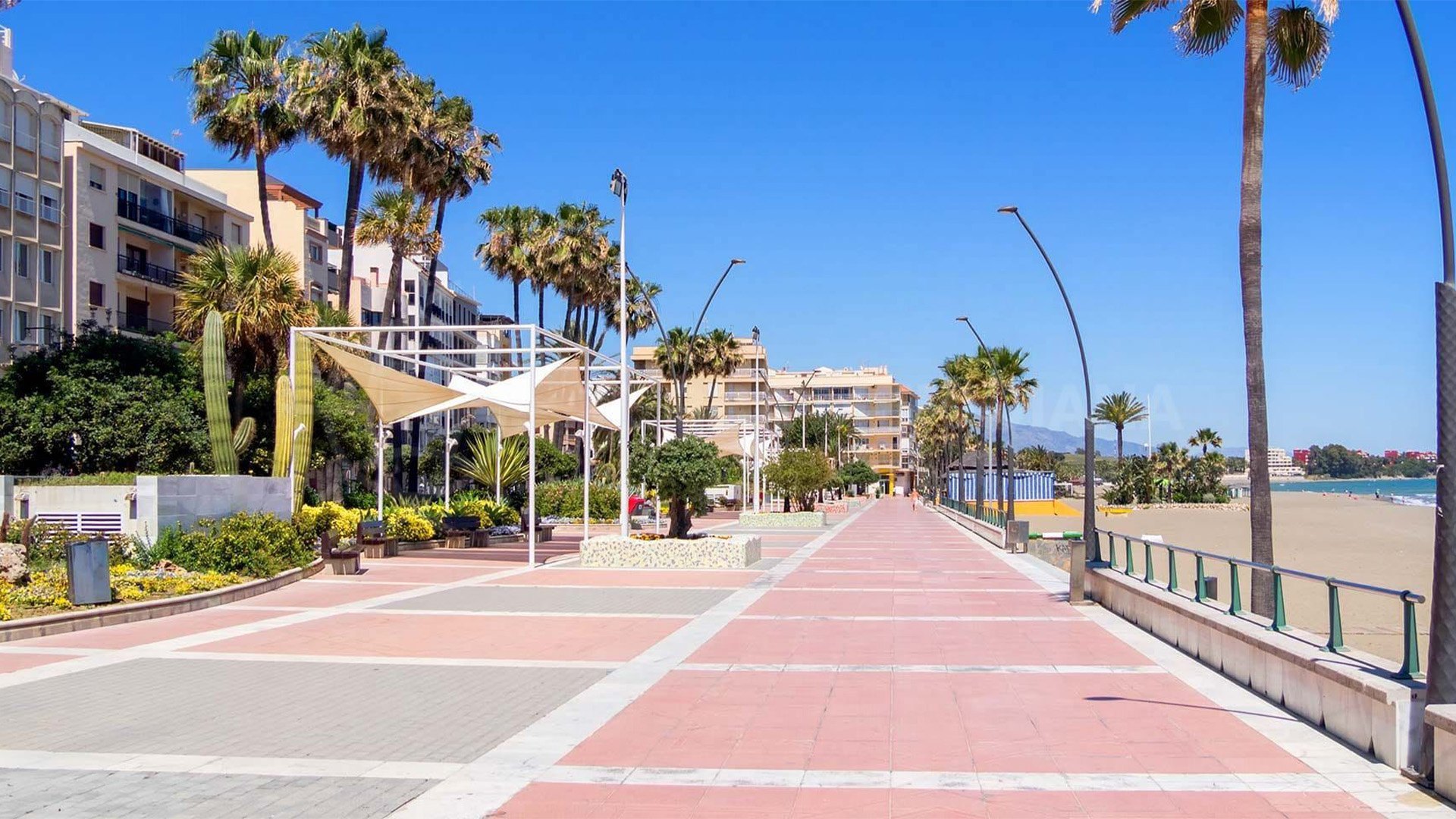 Where is Estepona?
Located at the western area of the renowned Costa del Sol, Estepona is a sunlit paradise nestled in Spain's southern tip.
With the Mediterranean's Alboran Sea stretching before it, Estepona gazes towards Morocco, standing proudly within the province of Málaga, under the banner of the autonomous community Andalusian. 
To its northeast is Málaga city, a historic jewel often hailed as the "Capital of Culture" owing to its rich array of museums, art galleries, and theatres.
Venture a bit further, and you'll discover Granada, home to the iconic Alhambra palace and exhilarating alpine ski opportunities.
Directly north, the Sierra Bermeja mountains stand tall, with the dramatic canyons of Ronda etched in its shadows.
Within a stone's throw, adventure seekers can traverse the daring Caminito del Rey or explore the mystical caves of Parque Nacional de las Nieves.
For those seeking a taste of luxury, a brief drive eastward will introduce you to the opulence of Marbella, with its upscale Puerto Banus shopping district and an array of Michelin-starred dining experiences.
Transportation in Estepona
Estepona is strategically positioned, making commuting to and from the town hassle-free.
Whether you're traveling by car, train, or air, the pathways to Estepona are both convenient and picturesque.
By Air
Málaga-Costa del Sol International Airport (AGP) lies just 80 kilometres to the east of Estepona, equating to a swift 50-minute car journey.
Alternatively, Gibraltar International Airport (GIB) is a 45-minute drive to the west.
Both airports provide efficient connections to major cities in the US, UK, and Europe, as well as domestic flights within Spain.
By Train
For rail enthusiasts, the hubs of Málaga's María Zambrano and Algeciras railway stations, both refurbished recently, are within an hour's drive.
Spain boasts Europe's most extensive high-speed train network.
Experience swift and smooth travels from Málaga to popular destinations such as Seville, Granada, Madrid, Barcelona, and Valencia.
The local train routes connect Costa del Sol's west with Málaga's heart, with future expansion plans set to further enhance this scenic travel mode.
By Bus
Ideal for adventurers, cyclists, nature enthusiasts, or those who love charming hilltop towns, Estepona's main bus terminal is located west of the town centre on Avenida del Litoral.
Embark on a journey with the L-77 to Casares and then venture further. The coastal towns along Costa del Sol are accessible by bus, with the L79 heading east to Marbella and the M-240 westwards to La Linea, gateway to Gibraltar.
Each journey roughly spans 80 minutes. For a direct route to Málaga, the airport express service by Avanza operates 15 times daily.
By Road
Estepona, like the broader Costa del Sol, is easily accessible via modern highways. The toll road AP-7 and the picturesque N-340, tracing the coast, are prime routes.
They promise captivating drives enveloped by mountain vistas and the vast Mediterranean expanse.
What is the history of Estepona?
Neanderthal cave settlements near Estepona attest to human habitation dating back to prehistoric times.
Year-round, visitors are drawn to sites such as the caves of Nerja, Benaoján, and Ardales, as well as the stone burial chambers of Antequerra.
The region's commercial importance began with Phoenician traders, who established Málaga approximately 2,800 years ago to foster trade with the native Iberos.
Their presence soon drew the Greeks, and by the 6th century BCE, the Carthaginians had annexed the region to enhance their Mediterranean trading ventures.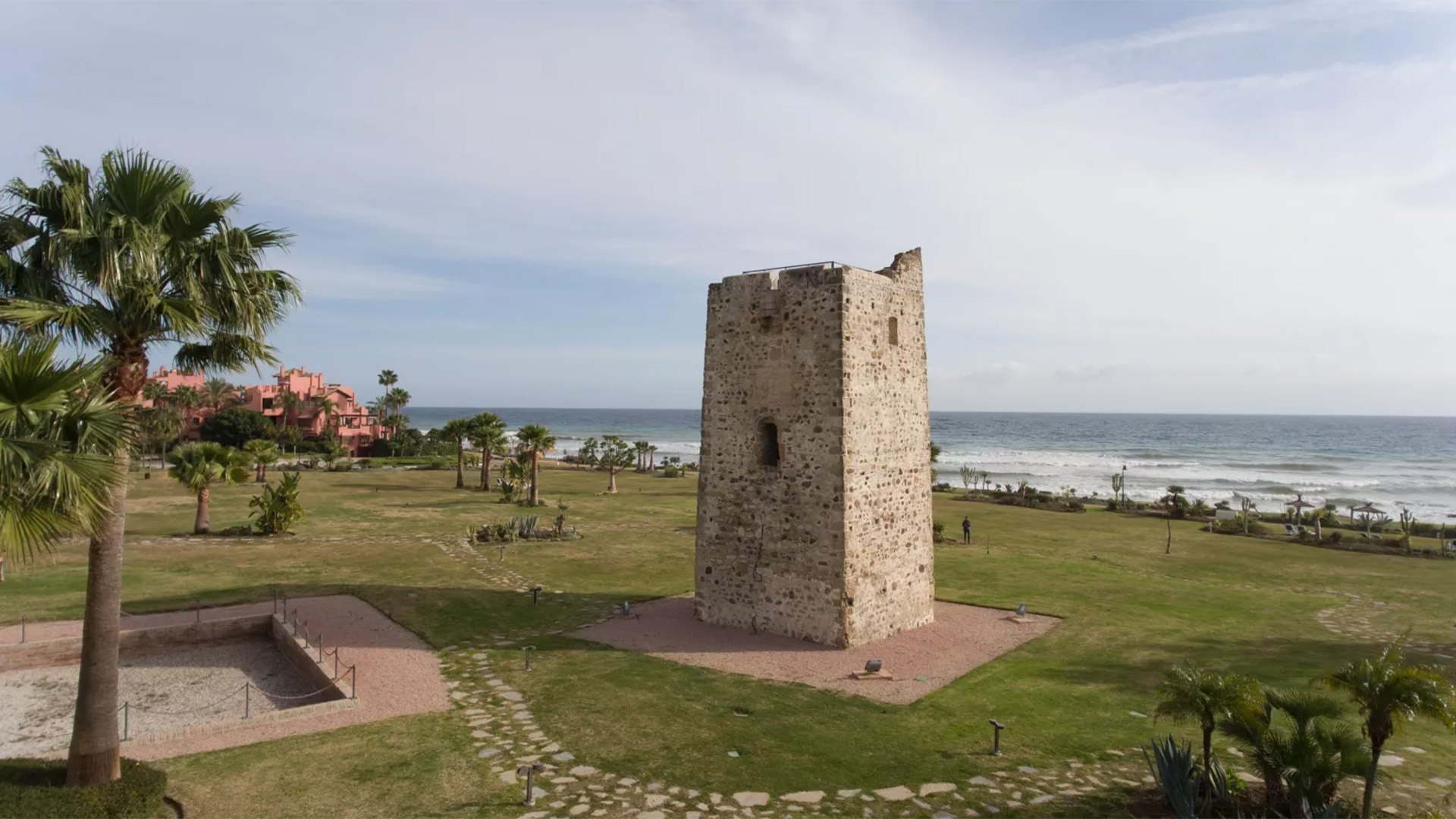 In 218 BCE, Roman legions claimed Estepona, marking the beginning of an 800-year dominion.
Their profound cultural and linguistic influence laid the bedrock for today's Spanish culture and language.
The end of Roman rule ushered in the era of the Germanic Visigoths in the 5th century CE.
However, by 711, Muslim conquests reshaped the region's landscape.
The Moorish reign spanned over five centuries, during which Estepona, then known as Astabbuna or Al-extebunna, began to evolve into its contemporary form.
Traces of Moorish design and architecture can still be observed, especially within the narrow streets of the Old Town.
Following their victory in 1457, the Spanish revamped Estepona's architectural landscape.
They erected a new church atop the remnants of the town's mosque and built the formidable Castillo de San Luis to safeguard against North African Berber pirate invasions.
At the dawn of the 20th century, Estepona's populace, numbering fewer than 10,000, primarily derived their livelihood from fishing and agriculture.
This way of life remained largely unchanged until the transformative 1960s when Spain embarked on its journey of modernization.
Today, Estepona is a vibrant town, embracing its past while looking confidently towards the future.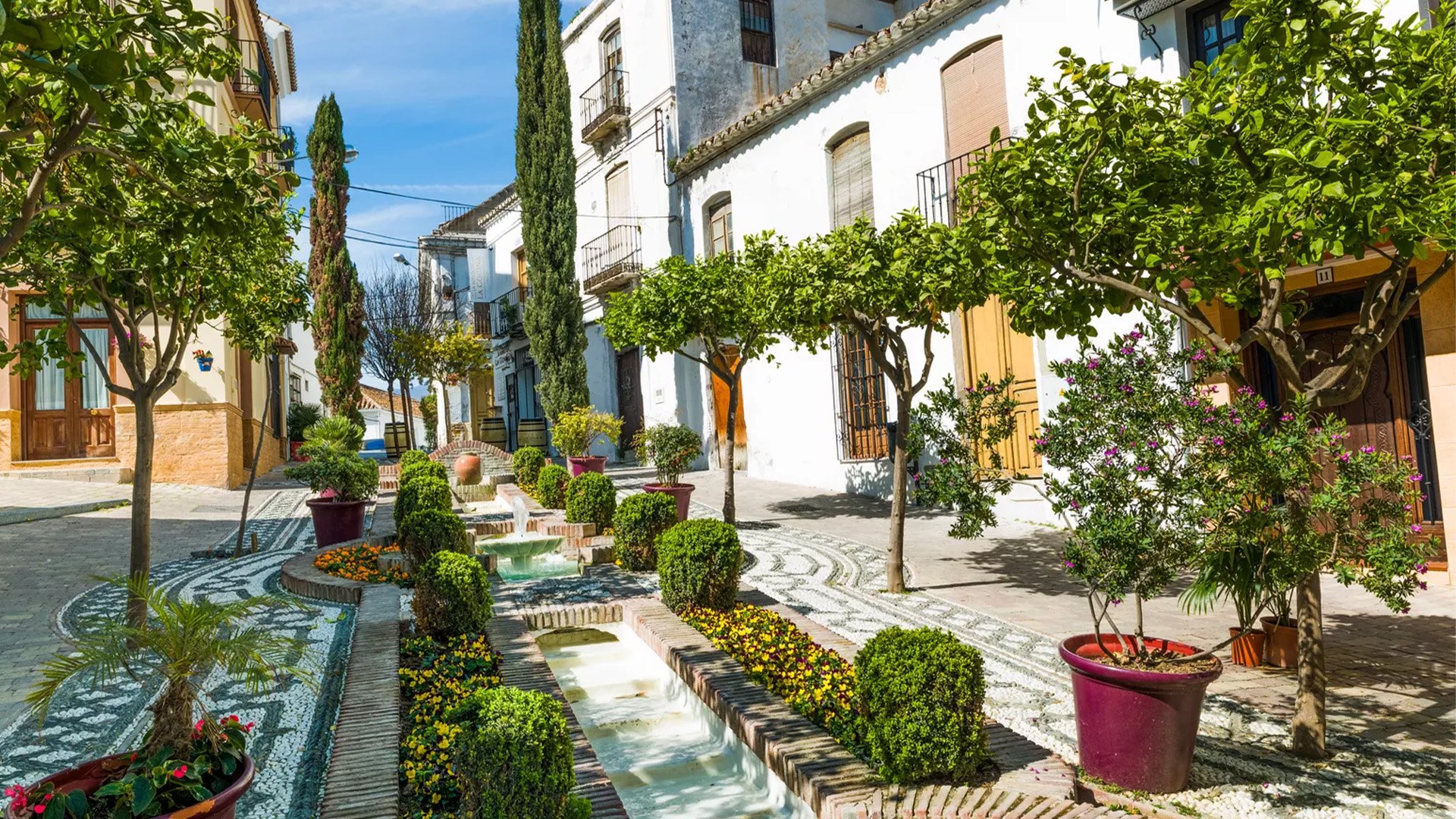 Is Estepona a great place for retirement?
Nestled in the heart of Costa del Sol, Estepona embodies the quintessence of Spanish living.
Whether it's immersing yourself in a round of golf, exploring coastal and mountain pathways, diving into clear waters, or simply relishing a captivating book on sun-kissed sands,
Estepona caters to every whim. Encompassing both traditional Mediterranean allure and contemporary comforts, this town stands out as a coveted retirement destination in Spain.
Its unique blend of antiquity and modernity creates a serene ambiance, perfect for retirees to revel in life's finer moments.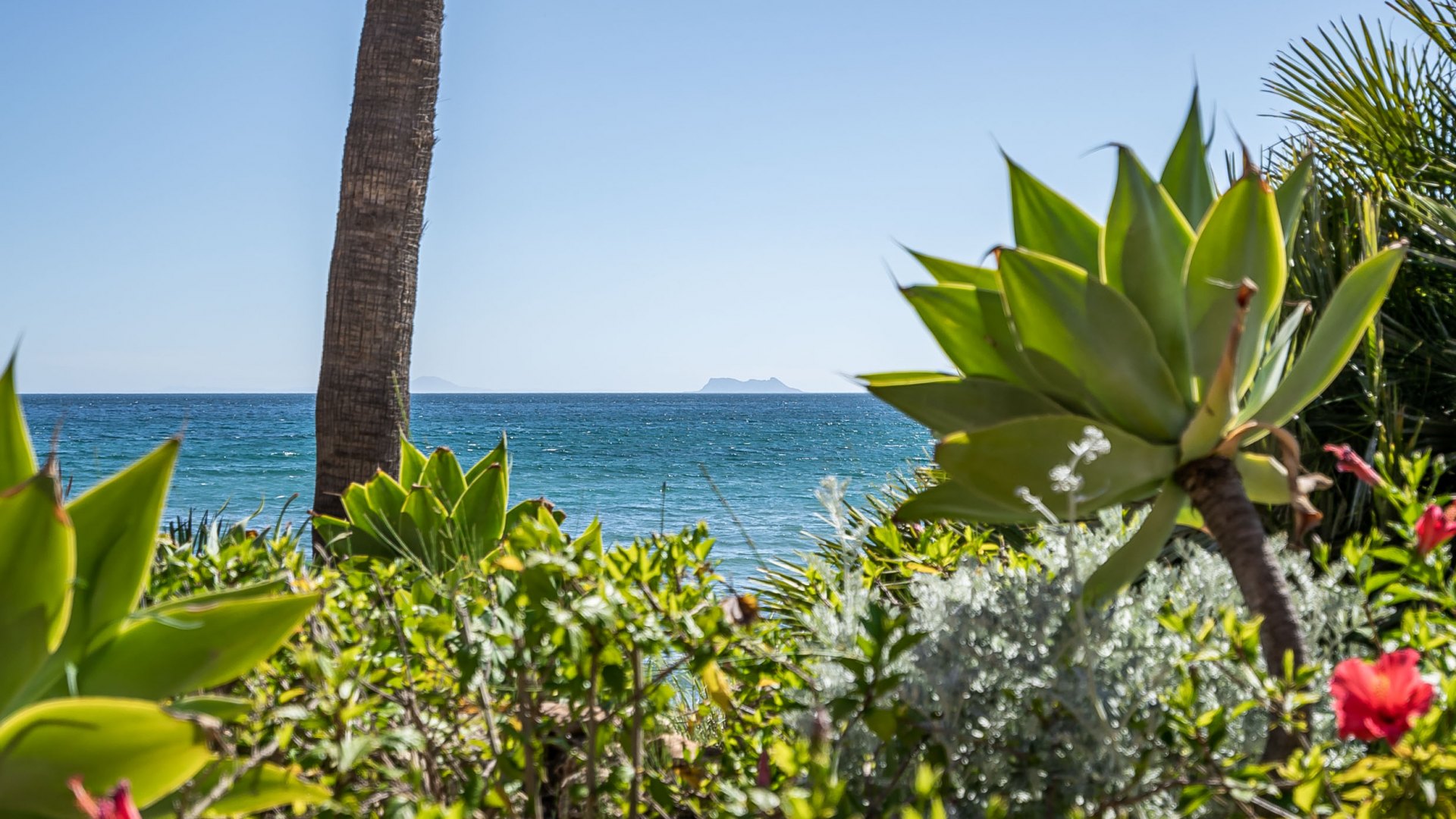 Boasting pristine air quality, Estepona consistently tops Spanish air quality charts, promising residents a healthful environment. Its strategic location ensures seamless connectivity, not just within Spain, but also to other parts of Europe and globally.
Extensive road and rail networks allow for effortless travels throughout the country.
For those seeking broader horizons or occasional visits from loved ones, Estepona's proximity to two significant airports, including Málaga's bustling international hub, offers a myriad of flight options often at enticing prices.
For the British expatriate community, the closeness to Gibraltar and its international airport is an added perk.
Financially speaking, the south of Spain provides an economical living standard that doesn't compromise on quality.
Those relying on a fixed income will find Estepona's living costs pleasantly affordable, especially when juxtaposed with other European or American locales.
Despite these economic advantages, Estepona doesn't skimp on amenities.
From gourmet eateries, enriching museums, to eclectic shopping spots, the town has it all.
Moreover, for those inclined to lease their property during absentee periods, there's a robust network of rental agencies and related services to simplify the process.
In terms of healthcare, Estepona ensures top-notch, European-grade medical facilities both within its borders and in adjacent areas like Marbella and Málaga.
Numerous pharmacies cater to residents, often operating beyond regular hours and offering assistance in English. And, for beach aficionados –
Estepona's expansive coastlines are the proverbial cherry on top, sealing the deal for anyone contemplating a sun-soaked, leisurely retirement.
Schools in Estepona
Estepona offers a diverse range of educational institutions, ensuring top-notch learning experiences for your children.
Livingstone Estates is proud to guide you through the choices available in our beloved town, from public establishments to prestigious private academies.
Our town is home to 14 esteemed public institutions catering to every stage of your child's journey, from early childhood education right through to the pre-university stage, known locally as 'bachillerato'.
For those seeking an international flair to their child's schooling, Estepona doesn't disappoint.
Looking for quality preschools? Consider the Spanish-centric María Montes Escuela Infantil or the English-embracing Seghers Garden Nursery School.
International School Estepona stands out with its Montessori approach, particularly for younger students.
If you're keen on ensuring an education rooted in the British National Curriculum, both Queens British Grammar School and Mayfair Academy offer comprehensive courses from primary through A-levels.
Estepona takes pride in its bilingual institutions such as Atalaya Colegio Internacional and Colegio San José, where students can opt for either the traditional Spanish 'bachillerato' or the globally recognized International Baccalaureate (IB).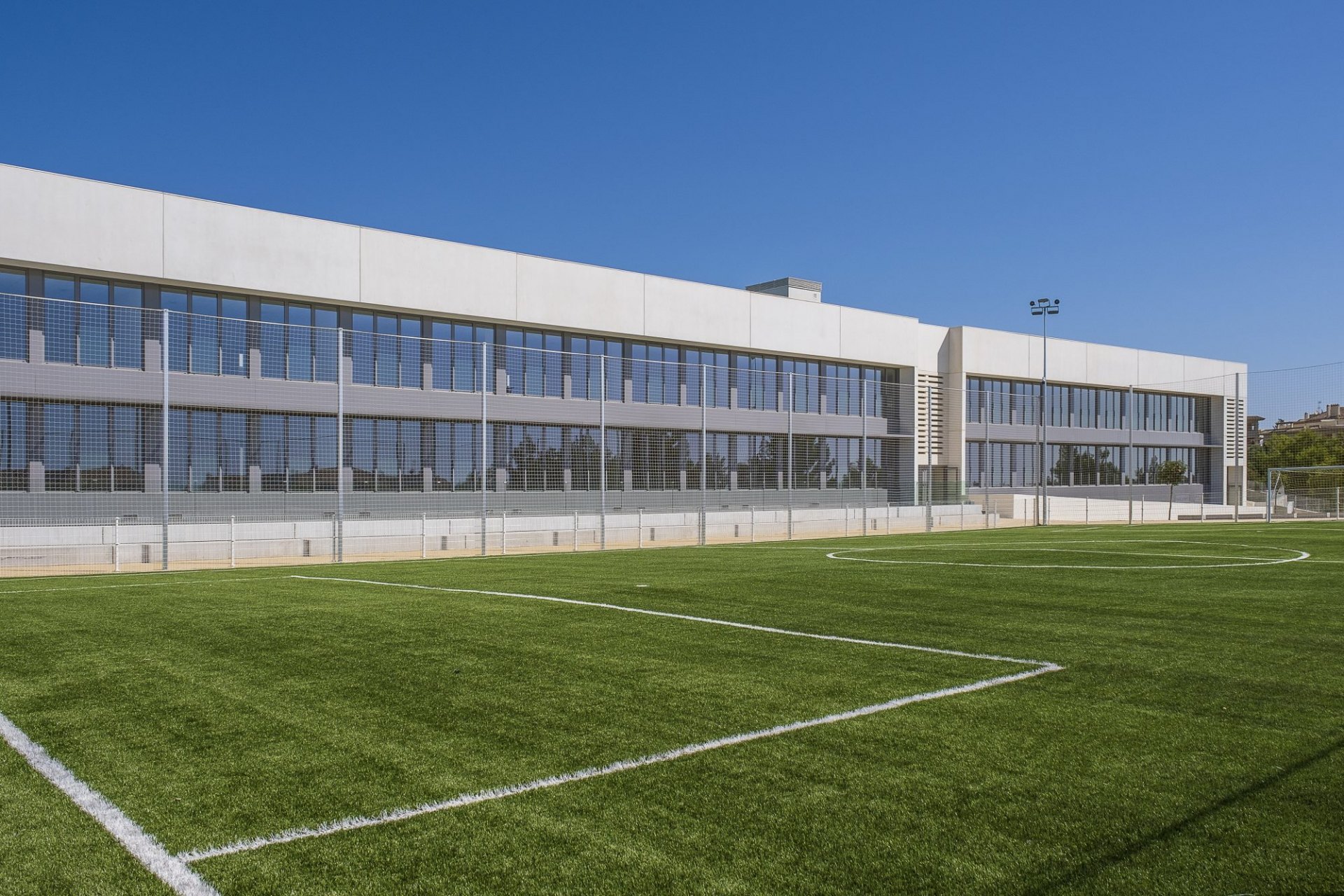 Lastly, the Atlas American School of Málaga, nestled in Estepona's Selwo Hills area, provides a comprehensive American curriculum, catering to students from kindergarten through to Grade 12.
Choose Estepona for a multicultural educational experience. Trust Livingstone Estates to guide you to the perfect residential haven nearby.
What medical services are available in Estepona?
Estepona stands as a beacon of health and wellness on the Costa del Sol, offering a wide spectrum of medical facilities.
Livingstone Estates is here to provide insights on healthcare services for residents and potential homeowners in this idyllic town.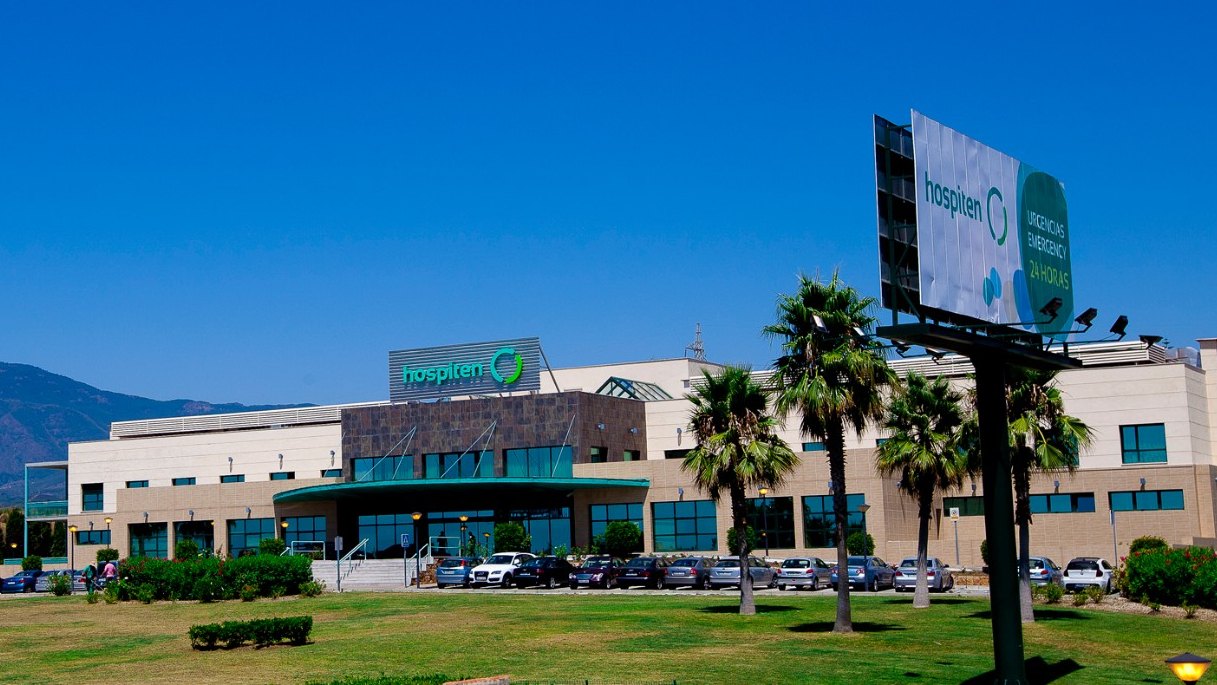 Proudly serving the community, Hospital de Alta Resolución de Estepona offers an array of departments from outpatient care to emergency services, complemented by specialized clinics in areas like gynaecology, urology, and internal medicine.
Complementing the public healthcare infrastructure are various health centres, a dedicated dialysis facility, a general practitioner surgery, and a mental health community unit.
For those leaning towards private healthcare solutions, Estepona boasts top-tier establishments such as Cenyt Hospital in the heart of the town, and Hospiten Estepona strategically situated on the New Golden Mile.
Adding to the comprehensive healthcare tapestry, Centro Médico Estepona and Centro Médico Mar provide a myriad of outpatient services.
The convenience of numerous pharmacies throughout Estepona ensures residents always have easy access to medications and consultations.
Notably, local pharmacies are equipped to diagnose and treat everyday ailments, serving as a go-to for minor health concerns.